By Bardi Toto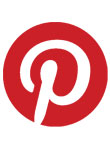 Savvy merchants build customer loyalty by merging the social media experience with their brick-and-mortar operations. Retailers with some of the best performance metrics from Pinterest and other visual platforms abide by the following five best practices that you can adopt for your own brand.
1. Build a library of "pinnable" images.
In a recent Bizrate Insights survey, 70 percent of consumers said they use Pinterest to "get inspiration on what to buy." If you want to influence the conversations your customers are having about your industry, deliver high quality images that Pinterest users will love to share. Successful merchants have learned that high quality lighting and photo composition can extend brand recognition. Sleek images appeal to Pinterest users who prefer not to load up their boards with logos.
2. Ask for the pin.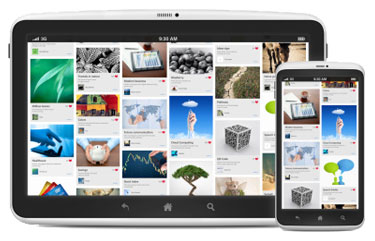 The most successful Pinterest retailers do not just hope that someone will repin images from their online catalogs. Plugging a "Pin It" button into your ecommerce website or adding requests to repin images can boost your presence on social networks. In addition, a "call to action" request to share or repin your image can increase engagement by as much as 80 percent. As much as 85 percent of brand engagement happens outside of your brand's Pinterest account, so continue to increase that number by asking for the pin.
3. Bring the Pinterest experience to the sales floor.
Australian home improvement franchise Carpet Court discovered that integrating an online design hub in their stores helped their design and sales teams close more deals. Instead of leaving customers to their own devices, the retailer staffed specialists who helped customers convert their Pinterest boards into design projects without leaving the store. The experience adds value for shoppers, while allowing sales people to leverage a broader catalog of items from their warehouses.
4. Show your customers how to get the most from your products.
Pinterest users click through to see recipes, tutorials and do-it-yourself pins almost half as many times as other types of content. Use your blog and your own Pinterest boards to teach your audience how to mix-and-match your products for unique designs and experiences. Anthropologie's Personal Shopper service posts how-to boards that help the store's customers customize their looks. The service then invites customers to close the loop, bringing their Pinterest inspirations back to a local store for a complimentary, in-person appointment.
5. Experiment and measure
Retail operations do not always enjoy the same level of access to statistics as online merchants. When store teams actively engage customers on Pinterest, they can measure conversion and reach with far higher accuracy than estimating based on sales data. Adjusting your campaigns based on verifiable information helps you make smarter decisions about product selection, special event scheduling and seasonal promotions.