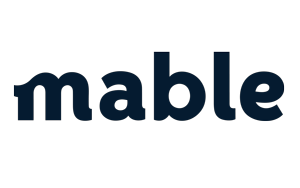 Searching for specialty food and beverage products has never been easier. Founded by a grocer, Mable is committed to helping the small business community thrive with their easy-to-use wholesale platform.
Purchasing Products Made Simple
With over 1,500 brands to shop from, low order minimums, and direct shipping, Mable is the perfect wholesale partner for sourcing specialty food and beverages from local, emerging companies. Mable handles all of the POs, invoicing, and billing so retailers can focus on finding the right products for their store. From pantry essentials to artisanal cheeses, they have your next best-seller.
"We set out to make it easy for the smaller stores to access incredible wholesale products so they can stay competitive in a system that increasingly favors larger stores," Alex Temple, Director of Sales and Marketing at Mable, said. "With traditional distribution, the order minimums are normally very high, and it is not uncommon for a small store to put in an order and only see 60% of their order get delivered. Mable is a more flexible option, so retailers can place orders in smaller quantities and get it shipped right to their store."
Easy Access to Great Products & Service
It is super simple to sign up for an account on Mable's website. With just one easy signup form, you will have access to all of the specialty food and beverage brands in one place. It is free to create an account, and all new signups get started with $2,000 pre-approved to kickstart the ordering process. Mable also offers net 45 terms, which means retailers have the ability to pay their invoice within 45 days after making a purchase.
Transforming the World of Wholesale
Running an independent business comes with a unique set of challenges. Arik Keller, Founder and CEO of Mable, experienced his own challenges after opening a small grocery store, Paradise Provisions, in Warren, Vermont. As they diversified the store's selection to include more local craft and specialty food items, managing inventory and making purchases became increasingly complicated. Arik knew there had to be a better way, and was therefore inspired to assemble a group of experts in retail, commerce, and technology to build Mable — an ordering platform to help small businesses thrive.
Independent retailers can browse updated catalogues, quickly reorder, and access their order history all on Mable's website. They make it simple to grow your business through their platform as well as discover new and innovative brands. To view more of what Mable has to offer and get started today, visit their website at www.meetmable.com.
Mable
617-938-3953