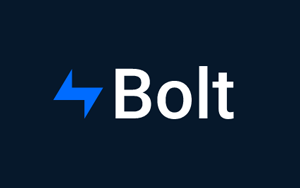 Bolt, the checkout platform giving Amazon a run for its money, recently launched Retailers Give Back – its latest initiative to support retailers negatively impacted by COVID-19. Backed by Bolt's Retail Coalition, Retailers Give Back highlights the many ways in which retailers are serving their communities by donating their time, money, products, and services to fight the crisis.
Retailers Making a Difference
Retailers Give Back is the most comprehensive index on the web of the ways retailers support their communities during the pandemic. Retailers are encouraged to share their stories of how they're choosing to make a difference, from producing face masks and other protective equipment to providing financial support and donating products to those on the frontlines. Through multimedia storytelling, email distribution, and social media initiatives, Bolt's Retail Coalition will distribute these narratives to raise consumer awareness about how different retailers are giving back and making a difference.
"Bolt was founded to improve the lives of retailers by giving them access to cutting-edge technology that lets their businesses grow and flourish," said Ryan Breslow, CEO of Bolt. "Today, that means standing with them in solidarity and using technology to showcase the work they are doing to keep us safe in the fight against COVID-19."
COVID-19's Impact on Consumer Retail by the Numbers
To understand the impact of COVID-19 by sector, Bolt aggregated anonymized retailer data from a representative sample to see the change in weekly sales volume during the first months of COVID-19 as compared to a Q1 2020 baseline. The stats revealed three categories: those impacted positively, those affected minimally, and those who were affected negatively:
People are staying in their pajamas. With nowhere to go but home, clothing sales are down 59.8%, fashion accessories are down 47.8%, and shoes are down 32.9%
Jetsetters are staying put. Consumers are bunkering down: travel tickets are down 42.2%, automotive parts are down 25.4%, and cycling equipment is down 20.1%
Not everyone is making bread. Kitchen equipment sales are down 32.9%
Everyone's got to eat… and drink. With shelter-in-place restrictions in many areas across the world, food and beverage sales are up 164%, and alcoholic beverage sales are up 129%
"Self-care" is booming. Stay-at-home shoppers have been stocking up on personal care: with hair product sales up 260%, nutrition up 49%, and cosmetics up 45%
The Retail Coalition
To play its part in helping the retailers negatively impacted by COVID-19, Bolt created The Retail Coalition, a community of ecommerce leaders who care deeply about customer experience and have a desire to change the future of online retail. The network of TRC members comes together on an ongoing basis to discuss the emerging trends in the industry. Its hope is that Retailers Give Back Initiative brings real names and faces to the statistics we read every day.
"We were inspired by the groundswell of support from retailers donating their time, money, products, and services to fight the crisis," said Ryan Breslow, CEO of Bolt. "Retailers Give Back highlights the importance of retailers in our communities. They've given everything to help our cities thrive, and we must support them."