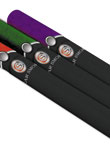 Cutting down on tobacco use is the fourth most popular New Year's resolution among Americans. Whether to avoid health complications or to dodge cigarette taxes, which can amount to as much as $4.25 per pack in states like New York, an increasing number of consumers are turning to electronic cigarettes as a replacement for traditional tobacco smokes. As a result, the electronic cigarette industry is booming, bringing in $300 million in total revenue at the end of 2012, according to research conducted by Wells Fargo Securities for its Tobacco Talk survey. That number is expected to surpass $1 billion within two to three years, as the number of electronic cigarette users quadruples by 2014. With demand rising, new brands of e-cigarettes, vapor liquids and accessories continue to emerge.
In November 2011, Clear Smoke LLC founder and CEO, Tommy Hoang, launched his wholesale firm selling disposable electronic cigarettes. During the company's early days, the focus was primarily on marketing and networking, but as Clear Smoke's customer base grew, Hoang began working to improve the design of its electronic cigarettes and build sales. "What makes our particular product sell is that we offer a manual switch on each electronic cigarette that helps users control how much of the liquid vapor hits their mouths," Hoang explains. The movement toward manual features on smoking devices is widespread, because they allow smokers to fine-tune their smoking experience. Technology developers have released products with battery improvements, for example, that allow the smoker to take longer, more frequent drags, and adjust the device without draining extra battery life. Though many e-cigarettes feature only single, built-in power and vapor settings, those designs are becoming a thing of the past as consumers increasingly favor electronic cigarettes that offer more smoking options, Hoang notes. "What we have developed for customers is more advanced technology that is a step above the older automatics."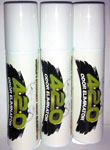 Clear Smoke has a three case minimum order, comprised of one case of each type of electronic cigarette the company carries. Wholesale pricing is available upon request, and the retail price is from $8 to $12.99 per unit. Clear Smoke also recently introduced a line of products that alleviates issues connected to smoking. "We now carry detoxification body cleansers and mouthwash," Hoang points out. "One of our popular products is our 420 Odor Eliminator, which helps to remove the smoke smell from any place or object after you smoke. It actually eliminates the odor, rather than cover it up. These auxiliary products often sell well to electronic cigarette consumers, " he adds.
For more information:
Clear Smoke LLC
P.O. Box 3946
Gulfport, MS 39505
Tel.: 228-324-3173
Website: eclearsmoke.com