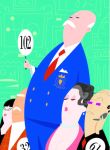 A & W Surplus, a Fresno-based merchandise dealer, will be holding an online auction on Wednesday, February 10. Available for bidding will be a wide range of electronics, including TVs of both LCD and plasma variety, and Blu-Ray players; as well as new name-brand clothing; and a wide selection of general merchandise from big-box outlets.
The auction will take place at http://proxibid.com/awsurplus, beginning at 1 p.m. Pacific time on Feb. 10. Buyers are encouraged to check in periodically beforehand, as pre-bidding is expected to start as early as the prior Friday or Saturday. The bidding takes place live, and typically goes for about nine hours. Payments are accepted via Mastercard, Visa, or by wire.
"We go in numeric order, just as if you were there live," said A & W owner Wayne Peckham. "Lot #1 is at 1 p.m., users see a picture of the item pop up live online. Then Lot #2, and so on—bidding continues until each item is sold."
Founded by Peckham a decade ago, the company sells both retail and wholesale by item, case, pallet or truckload. New, discontinued and salvaged items are all among the items offered, with inventory changing on a weekly basis. This constant change prohibits the usage of catalogs–hence the company's online auctions, which take place on a weekly basis.
Auction Location: http://proxibid.com/awsurplus
Date: Wednesday, Feb. 10
Starting time: 1 p.m. Pacific