The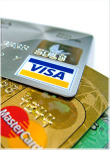 Credit Card Fair Fee Act of 2009 was the subject of a hearing of the U.S. House Judiciary Committee last week. The bill was put together by committee chairman John Conyers, with the purpose of allowing retailers to negotiate credit card interchange rates directly with banks. Naturally, such a bill would represent a limited exemption of antitrust laws.
"These charges have become the second-highest expense for merchants, below only the costs of paying their employees, with annual increases exceeding health care and energy costs," explained Conyers. "For small transactions, or transactions like gas purchases, where the merchant is only making pennies in profit, the cost of accepting a credit card may wipe out the merchant's profit. As one merchant group observed, in some cases store owners would just be better off giving away items rather than accepting credit cards as payment."
Representatives of both independent retailer groups and credit organizations were heard throughout the hearing. The merchants in particular drew attention to the effect that out-of-control charge fees can have on the average small business owner. Interchange swipe fees, it was argued, go above and beyond things like rent, utilities, and even health insurance combined. Further, these interchange fees are rising more rapidly than other costs of doing business.
Some two million convenience store customer signatures were gathered in support of the bill. However, those who oppose the bill argued that retailers actually benefit by accepting credit and debit cards as payment. The importance of the current electronic payment and interchange system to the credit union industry was also stressed, since, it was argued, this is what enables them to compete effectively with larger banks.