By Jessica Blue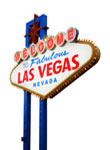 Independent retailers big and small can benefit from stocking licensed goods on their store shelves. Licensed products boost sales by attracting new and brand loyal consumers who are willing to open their pocketbooks for brands they recognize and admire. Retailers can find licensed products and form strategic partnerships at Licensing Expo, the world's largest and most influential licensing trade show, June 17-19 at the Mandalay Bay Convention Center in Las Vegas.
The three-day Expo is where industry professionals come to spot the next big thing, see what's hot, discuss brand strategy with brand owners, and make buying decisions. The event showcases more than 5,000 brands from 90 countries, more than any other tradeshow of its kind, and is a must-attend event for savvy retailers. To make it easy for attendees to find what they're looking for, the show floor is merchandized into five zones:
Characters & Entertainment, featuring movie studios, TV production companies, gaming and animation, celebrity and characters.
Brands & Agents, including automotive, food and drink, health and beauty, household items, publishing, lifestyle and nonprofits.
Fashion & Lifestyle, featuring apparel, accessories and footwear.
Art & Design, featuring artists and designers.
Sourcing & Production, where factories and manufacturers will showcase their production capabilities.
The Art & Design zone will feature artists, designers, photographers, galleries, illustrators and publishers. The zone will introduce retailers to new and established art, and highlight the product potential in this growing segment of the industry. Art licensing increased revenues by 1.5 percent last year, and accounted for an estimated $3.9 billion at retail, according to the International Licensing Industry Merchandiser's Association's (LIMA) 2013 Licensing Industry Survey.
Exhibitors to watch include:
D'Anconia Studios by artist Sean D'Anconia, who brings together cult-cinema, animation and pop art. He has contributed product art to Disney Couture, Flintstones and Scooby Doo.
Magnet Reps, representing artists from around the world for licensing deals that include children's toys, fabric and puzzles.
Tails of Whimsy, creating whimsical art featuring animals, holidays and fantasy scenes.
Khristian A. Howell Color + Pattern, who creates artwork for fabrics, stationery and wall coverings. Howell has worked with Eddie Bauer, Anthropologie and REI.
Lily Lemon Blossom, a collection of books featuring Lily Lemon Blossom, an imaginative young girl who invites readers along on her adventures.
Year-after-year, Licensing Expo serves as a launching pad for new brand and character owners looking for retail partners. To date, millions of products around the world have started as a conversation during Licensing Expo. New or up-and-coming brands at this year's show include:
Crowded Teeth (Brands & Agents Zone) is a line of whimsical characters influenced by mid-century, Japanese and Scandinavian design.
Dang Chicks (Fashion & Lifestyle Zone) is a line of women's apparel with attitude.
Ellen Crimi-Trent (Brands & Agents Zone) is an artist who licenses her designs for goods ranging from ceramics to ornaments, to bedding and more. Crimi-Trent draws inspiration from the world around her, including her family.
NumbersAlive! (Characters & Entertainment Zone) is a company working to improve numerical literacy and creativity through toys, puppets, books and animated characters that teach children about math.
Attendees can also see how established brands are making a statement with licensing at the show, and which brands, movies and toys will be big sellers in the next one to two years. DreamWorks Animation, Condé Nast, Shell, Coca-Cola, Mattel, Inc., Hasbro Consumer Products, and Nickelodeon are among the big brands exhibiting at Licensing Expo 2014. Register for free today at licensingexpo.com, or call 888-644-2022 for more information.