Software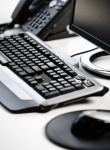 giant Microsoft has announced it will be adding to its growing chain of brick-and-mortar stores, with two openings taking place in Denver, Colorado and San Diego, California. The new outlets are planned to open for business by the summer, with possibly more stores coming in the fall.
The two stores join the already existent Microsoft outlets in Scottsdale, Arizona and Mission Viejo, California. To date, these are the only locations of their kind, although there is an online version as well. Much like the stores of Microsoft's competitor Apple, the emphasis is on appearance and presentation. There is expected to be a technical help area similar to Apple's "Genius Bar", as well as a theater for training. Unlike Apple, the stores will also have tabletop Surface computers, Xbox displays, and a video wall of flat-screen displays encircling the entire store.
Much like an independent retailer of computers might, the Microsoft stores will carry PCs from a variety of companies. However, they will come with what is being called a Microsoft Signature collection–a bundle of software unique to computers sold at Microsoft's online and retail stores.