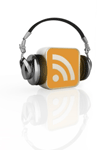 Sumner Communications, a leading publisher of general merchandise trade magazines, directories and websites, announces the launch of its retail and wholesale industry podcast series. The company's trade magazine site, blog.wholesalecentral.com, and wholesale directory site, WholesaleCentral.com, feature the exclusive, downloadable audio clips targeted toward wholesale buyers.
Scott Sumner, CEO of blog.wholesalecentral.com's parent company, Sumner Communications, expresses his enthusiasm about the new initiative, "With interest in rich media steadily rising, we are proud to provide a central location where buyers can listen and download the latest wholesale industry news and information on best practices and retail business strategies."
blog.wholesalecentral.com, a premium online source for breaking retail news and industry tools and techniques, presents subject matter expert advice for store owners competing with big box retailers. The site's new podcast page features an archive of business updates and advertorials, and exclusive podcast interviews with well-recognized and up-and-coming industry names such as Ron Welty, vice president of the Mystery Shopping Providers Association, and Stacy Mitchell, advocate for the New Rules Project. WholesaleCentral.com, the oldest, largest and most trusted B2B online wholesale directory, receiving 500,000 monthly visitors, also provides access to the latest wholesale industry podcasts via an exclusive link.
For manufacturers and wholesale suppliers looking to jumpstart their integrated marketing campaign, rich media is an essential part to a strategic plan for success. According to social media experts, Lon Safko and David K. Brake, more than 30 million people subscribe to podcasts, a number that is exponentially growing. Manufacturers, suppliers and other industry experts interested in being featured in an upcoming audio podcast, please contact:
Jaclyn Allard
24 Stony Hill Road
Bethel, CT 06801
Tel.: 203-748-2050
Toll Free: 800-999-8281
Fax: 203-748-5932