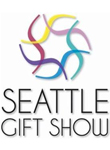 Now 80 years strong, Urban Expositions celebrates the proud traditions of the Seattle Gift Show, to be held August 18-21, 2017 at the Washington State Convention Center in Seattle, WA. A staunch supporter of independent local businesses, native cultures, and the creative artisans and artists in the Pacific Northwest, the Seattle Gift show is like no other.
"For 80 years, the Seattle Gift Show has been the go-to resource for Pacific Northwest independent retailers seeking the latest in product trends that reflect the diverse tastes and eclectic styles of their customers," says Lisa Glosson, vice president, souvenir/gift division, Urban Expositions. "For summer, our focus has been on finding even more of those undiscovered artisans, emerging lines and new categories to add to our show floor – offering even more profit potential for our buyer base."
Through eight decades, the show has seen much change and growth, but one thing remains steadfast: the dedication to quality with an eye towards providing retail buyers with unique and beautiful products. From the handmade nature-themed jewelry, to artist drawn stationary, to homegoods and décor items, buyers will browse aisles of gorgeous designs found nowhere but within the Pacific Northwest.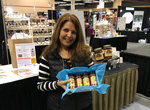 Always evolving and improving, this 80th anniversary show will offer brand new buyer seminars. Partnering with the Independent We Stand organization (www.independentwestand.org), co-founder Bill Brunelle will treat buyers to a seminar focusing on the buy local movement and how retailers can increase their store sales and inspire growth in customer loyalty. In addition, the show will feature returning buyer favorites, including Maker's Mark, Gift & Home, Gourmet, and Personal Style sections.
This summer's Seattle Gift show will be held simultaneously with the permanent showrooms of the Seattle Mart to form Seattle Market Week, August 16-21, 2017. One registration badge allows buyers access to both show locations, and Urban Expositions has arranged for convenient complementary shuttle service between the two venues.
For buyers interested in registering for this landmark anniversary show, additional information on hotel reservations and travel arrangements are offered by Urban Expositions partner Connections and can be reached at 855-246-8722. To register for the show, please visit www.SeattleGiftShow.com or contact Urban Expositions at 800-318-2238.