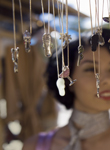 Souvenir sales make up 30 percent of the total gift market. As evidenced by over $17 billion in annual revenue, the gift industry is constantly growing. No surprise to retailers this season, the retail survey firm First Research recently advised us that merchandising and foot traffic are the top two factors in making a successful souvenir and gift store. However, what may be surprising to you is that the products you carry can also make a big difference when it comes to the size of a sale, and the income your store can realize from repeat business.
Experimenting with new products and adding new items or line extensions can be the difference in stagnant vs. growing sales. Latch onto growth by taking risks and adding new products. Not every product will be a success, but you won't know what will be your next top seller until you try. "Let your customers tell you what they want," says Donna Steakley, director of tourism at the highly successful Fossil Rim Wildlife Center in Texas. "Watch your customers and know your area." Just because something is selling well nationally, doesn't mean it will hit it out of the park in your shop. Likewise, just because something isn't currently trending nationally, doesn't mean it won't resonate with your shop's specific visitors.
To get you started, here are some of the current top trends in the souvenir industry:
Customization.
Name and location dropping is key for souvenir retailers. Visitors are looking for keepsakes that will bring back memories of their trip. An everyday item with the name of the destination on it is the easiest way to keep your happy memories at hand. Customized items are a top choice for shoppers, but they are also part of overall strategic marketing for retailers. Steakley notes, "Customization is very important. Every time a guest leaves with something that says 'Fossil Rim,' it's free advertising for us, and it's the best kind of advertising."
Made in America.
Products that are made in the U.S.A. are popular across all retail channels right now. That said, it is an extremely powerful trend for souvenirs. American destinations such as national parks, monuments, historical landmarks, and any areas of natural beauty already evoke feelings of nostalgia and patriotism for many visitors. Souvenirs that are also made in America are a natural extension.
Pet Products
Tourists often bring back gifts for friends, family members, and pets. Many people have a hard time leaving the family pet behind when they go on vacations. Bringing something back for the furry friend is common practice for many travelers. Make sure to offer some kind of unique treat for dogs and cats in your store to accommodate these needs.
---
In addition to these top-selling souvenir product trends, Independent Retailer has gathered some of the industry's top wholesale suppliers to talk about their new and most popular gift products. For retailers interested in learning more, contact information is listed below each supplier:
A.T. Storrs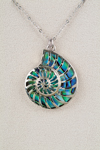 A.T. Storrs is a family business owned and managed by Ian Storrs, son of founders Andy and Patricia Storrs. Since 1975, A.T. Storrs has supplied jewelry to gift and souvenir stores across the United States and Canada. Ian Storrs says their key to success is "customer service. Taking care of customers, making sure they're satisfied with products. Souvenir and jewelry from trips and specific destinations are always popular," Storrs continues. "People want something that can bring memories of their trips."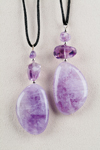 Currently, their two most popular jewelry lines are Wild Pearle and Medicine Stone. Wild Pearle is a line of sustainable abalone shell jewelry, including necklaces, bracelets, and earrings. "It's very attractively boxed," says Storrs. "Our packaging creates a higher value. This line is the highest dollar per square foot in the industry."
Medicine Stone is a line of semi precious stone necklaces. "We have new attractive packaging for 2017," continues Storrs. This line has intricate and unique designs, courtesy of A.T. Storrs' in-house design team, which continuously introduces new products.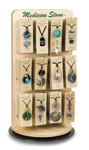 A.T. Storrs will be showcasing these two lines, as well as all of their product offerings and new items for 2017 at the IGES show. They have a ten booth spread in the middle of the show floor in the Pigeon Forge location.
AT Storrs
800-561 – 5800
---
Squire Boone
In the 1980s, Squire Boone Caverns and Village, an attraction in southern Indiana, started manufacturing meal mixes such as corn bread and biscuits to spice up the inventory in their attraction's store. The mixes took off, and the Caverns, owned by Rick Conway and his father Fred, started selling them to other businesses. From there, they started manufacturing rock candy, additional mixes, and began traveling to trade shows. The Caverns attraction in southern Indiana is still the home base of Squire Boone, which now offers an array of wholesale products to retailers nationwide.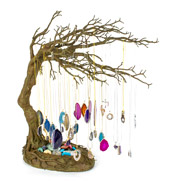 Squire Boone Village, the company's wholesale division, is a manufacturer of nostalgic and kid-friendly candies, including rock candy, their flagship product. "This is hands down our number one seller," says marketing and communications manager Carrie Transue. "The rock candy is made right in our warehouse." Their traditional meal mixes, which launched the wholesale business, are also a top seller. "Mixes are still made by our employees right at the Caverns," she notes. Squire Boone also makes soybean candles by hand, and their sour pixie sticks in-house. "Rick has a philosophy that if you want something done right, you do it yourself," explains Transue.
Rick Conway, the owner and original founder, "listens to customers, pays close attention to what's going on, and really wants to bring people products that will help their sales grow that they can't find anywhere else," says Transue. "He is a never-ending supply of ideas, and he doesn't sit on them," she continues. "If he has an idea, he'll bring it to our catalogue in two weeks."
Squire Boone has many new products up their sleeves, including:
Emoji Lollipops.
Squire Boone manufactures many flavors and varieties of their own lollipops, and now they are adding emojis to the packaging. "A lolli, is a lolli, is a lolli," says Transue. "But we want to be unique." The emoji stickers will be half stickers and half cling, so they can be repositioned and easily removed from the candy.
Souvenir Postcards.
"This is the most exciting new item," says Transue. "They have scalloped edges and are completely custom on both sides. Buyers can create up to eight different graphics per order."
Petrified Lightning.
"When lightning hits the sand in the Sahara Desest, it solidifies the sand around it, creating a cast of the lightning," explains Transue. "You can literally own lightning."
Squire Boone will be exhibiting at IGES. "It is one of our favorite shows," says Transue. They will have their entire line of products, including candies, earth sciences, jewelry, candles, gifts, and many new products. Squire Boone also recently acquired Bloom Brothers, a wholesaler of woodcarvings, slingshots, and traditional souvenirs, which will also be on display at the show.
Squire Boone Village
888-234 – 1804
---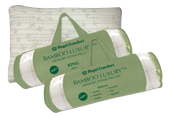 Duke Imports
Duke Imports is a family-owned supplier of linens, textiles, and home good products. Their exclusive designs and patterns, coupled with the high quality of their products have made Duke Imports successful players in the gift industry. Simar Sethi, vice president of business relations at Duke Imports, says their newest product is an "industry game changer." Duke Imports has introduced "The world's only adjustable pillow," says Sethi. The item has been added to their Bamboo Luxury Collection. "We were able to perfect the design and the pillow in just two months," he continues. "It's a great highpoint of the market."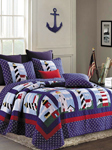 In addition to their newest product, Duke Import's collections of throws, home accents, and quilts all traditionally sell very well, as customers are able to feel the quality. Duke Imports is constantly adding new designs and patterns to keep up with the latest trends, and stay at the forefront of the industry. As Sethi says, "Our target market is everyone, so we make a variety of blankets to fill this need." Duke Imports understands and respects the different needs and demographics of each retailer, so they do their best in helping customers find specific lines that work in their stores. "We consider ourselves with our retailers as a team, where we help you buy; not us just sell," explains Sethi. "When our current customer or a new retailer meets us, one of the most common questions is 'what is your top selling product?' Instead we take a different route. We help them understand their market and then try to suggest what they should be buying and what would do well for them."
Duke Imports, Inc.
260-665 – 1100