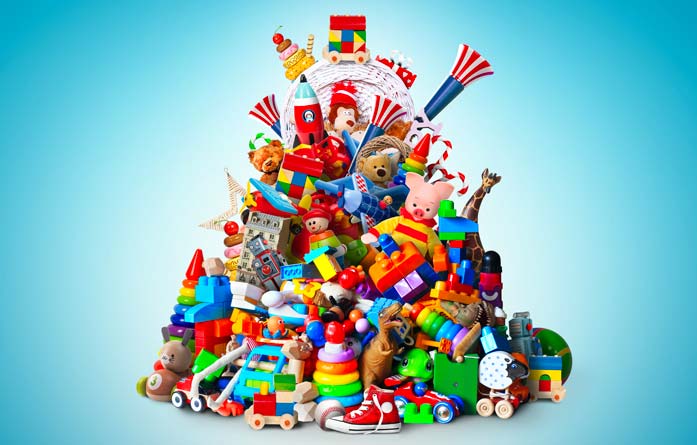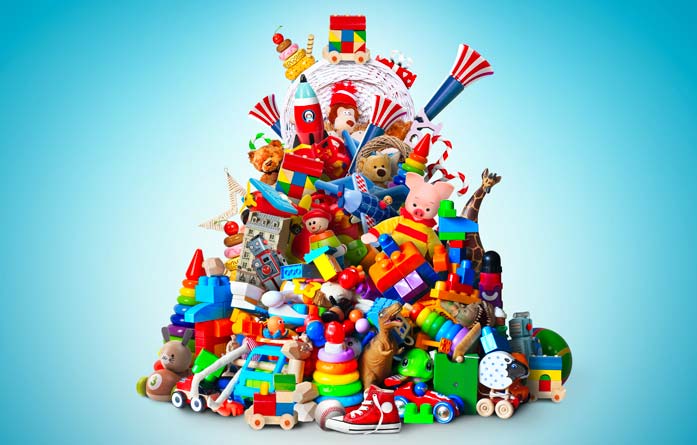 The holiday season just wouldn't be the same without kids across the country making their wish lists and checking them twice. And what does every kid want? Toys, of course. We've gathered expert insight from The Toy Association and Kim Ramsey, owner and Toy Guru Extraordinaire of The Toy Room to help determine which toys will be at the top of every kid's list this holiday season.
Board Games
According to the Toy Association, "Growing interest in board games over the past few years has led to phenomenal growth in the games and puzzles category." Puzzle and game sales have consistently experienced double-digit sales growth in the past few years. In an increasingly digital world, physical games are a much welcomed and much-appreciated change of pace.
"Game play is appealing to all ages and a variety of interests, thanks to niche games, licensed games, cooperative games, quick games, new takes on old classics, and innovative board games," says the Toy Association. "Social media is also giving game sales a boost, as laugh-out-loud, silly, and gross-out games continue to inspire social media sharing by teens and adults, with some videos even going viral. Most importantly, games of all kinds are fostering face-to-face play and getting families excited about playing together."
This year, stock your shelves with classic games and a few new names mixed in to ensure you have something for everyone. "Games always sell well," says Kim Ramsey, pointing to her giant display of board games right at the front of her brick & mortar store, The Toy Room. True family-friendly fun for all ages never goes out of style.
Interactive Dolls & Plush
This category has delivered some of the most viral toys in recent history: Tickle Me Elmo®, Furby®, and Fingerlings® just to name a few. Arguably the most popular toy of last holiday season, Fingerlings® are still wildly trendy. These tiny baby monkey dolls are interactive and come in a variety of characters. This year, Pomsies® are the next viral interactive toy. These little balls of fluff react when you pet them and eyes change based on mood. Pomsies® also have tails so they can be worn as a fashion accessory. After a lot of hype from this year's Toy Fair, Pomsies® finally came to market this August, and we expect they will be one of the hottest toys this holiday season.
Building Sets
"I really love anything for open-ended play," says Kim. Building toys such as Legos, K'NEX, Plus-Plus all appeal to a wide age range and help inspire creativity. "For older kids, there is that engineering element," Kim continues. For retailers and parents alike, these toys are not only engaging and open-ended but also educational.
"'Play with a purpose' is a buzz-phrase among educators and parents," according to the Toy Association, "and the toy industry has stepped up to the plate to create teaching toys in a major way." Not just for kids, building toys are a great opportunity for dynamic retail displays that spark imaginations and get shoppers excited. Whether it's a larger-than-life Lego® figure or a K'NEX® Ferris wheel, the options are endless. Overall, U.S. shoppers spend about two billion a year on building sets. So, this is one toy category that retailers can't afford to ignore this holiday season.
Arts & Crafts
"There is something to be said for good, old-fashioned imaginative play that inspires children," says the Toy Association. Slime has been a popular toy and art project combo for several year now. Though it is still "semi-popular, parents are sick of messy stuff," confesses Kim. "So that trend is dying down." Crazy Aaron's thinking putty, however, "is one product that's remained a steady seller throughout the years with great quality," says Kim.
Though overall the toy industry is extremely healthy, games and building sets are the two categories experiencing the most year-over-year sales growth at 10 and 13 percent respectively. We recommend retailers stock up on an array of classic game and building sets along with a few trendy and standout newcomers.
Don't forget, just because something isn't viral on a national level doesn't mean it won't sell well at your store. The Toy Room stocks many toys that are made locally right in Connecticut. "Customers tend to seek out local products," explains Kim, "But even if they aren't it's always an added bonus." Plus, stocking unique and local products is a great way to differentiate from box stores. Overall, "keep it basic," says Kim. "Offer toys for all ages and don't put all your eggs in one basket."
As children dot I's and cross T's on their wish lists, retailers are just as diligently preparing for the holiday season. Toys are big business, especially during the fourth quarter. Overall, global toy sales are up four percent for the first half of 2018. Last year, toy sales spiked 26 percent in the week before Christmas. With Toys "R" Us® officially closing earlier this year, indie retailers have a great opportunity to earn an even bigger slice of the holiday toy sale pie. "Overall, I'm really optimistic for the holiday season," says Kim. "I hate to wish away summer, but I'm excited to see what fall brings.