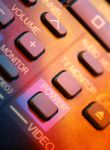 Circuit City and CompUSA were two major casualties of the recession, but there is now talk that they both might be resurrected–in one form or another. The failed electronics giants were purchased for a song by Systemax Inc., the umbrella company of TigerDirect.com, and now it looks like Systemax may be pondering bringing them back.
Systemax, which acquired Circuit City for $14 million in 2009 and CompUSA for $30 million in 2008, have reportedly been slowly nurturing the two brands back to the point of being viable entities once again. Even right after the two acquisitions, Systemax showed a certain amount of confidence in the future of the two properties, transforming Circuit City into an online retailer, and keeping a handful of the more successful CompUSA stores open.
Now that the economy is on the rise once more, Systemax has announced it is looking into the possibility of reestablishing Circuit City as a brick-and-mortar chain. It is also moving to re-invent the existing CompUSA stores, making them more like online stores by providing customers with greater access to product information and competitive pricing. New CompUSA locations may also be opened in Chicago, Houston and other locations.