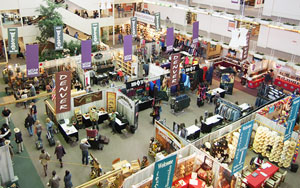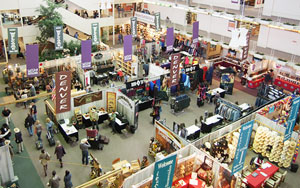 WESA (Western and English Sales Association), a non-profit trade organization, was organized in 1921, under the corporate name Men's Apparel Club of Colorado. These WESA founders launched an initial trade show in Denver in January 1922, with the goal of creating a forum where retailers, manufacturers, and sales representatives could conduct business in an atmosphere of fair trade and fellowship.
The resulting Denver International Western/English Apparel & Equipment Markets are the world's largest trade events for the Equestrian Industry, attracting a constantly growing global audience to Denver's world-class Markets.
Today, the trade shows boast record-breaking retail attendance from a national and international audience. Twice a year, WESA brings together more than 2,500 product lines and more than 7,000 retailers along with solid business and lifestyle expertise through market seminars and demonstrations.
The next WESA market will be held January 11th – 14th at the Denver Mart in Colorado. However, starting in 2021, WESA shows will move to Dallas, Texas, to the Dallas Market Center, the largest marketplace in the world for western lifestyle products.
Registration is now open for the January show. Can't make it to Denver this month? WESA is holding another show at the Denver Mart in June. For more information, visit wesatradeshow.com
WESA Trade Shows
January 11 – 14, 2019, June 19 – 21, 2019
Denver Mart
451 East 58th Street, Denver CO
Tel.: 800-295-1041
Website: www.wesatradeshow.com