Target buyers actively looking for business advice, products & services, manufacturing contacts, logistics and more. Connect with businesses through the valuable real estate on WholesaleCentral.
Display Ads on the WholesaleCentral Blog
Customize your message to meet your campaign needs. Target buyers, suppliers, or a specific category audience.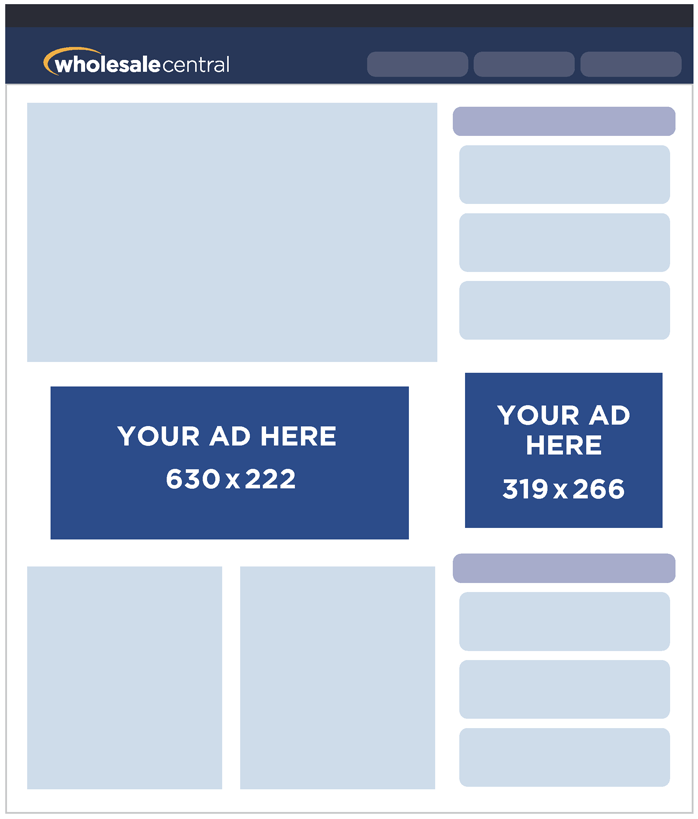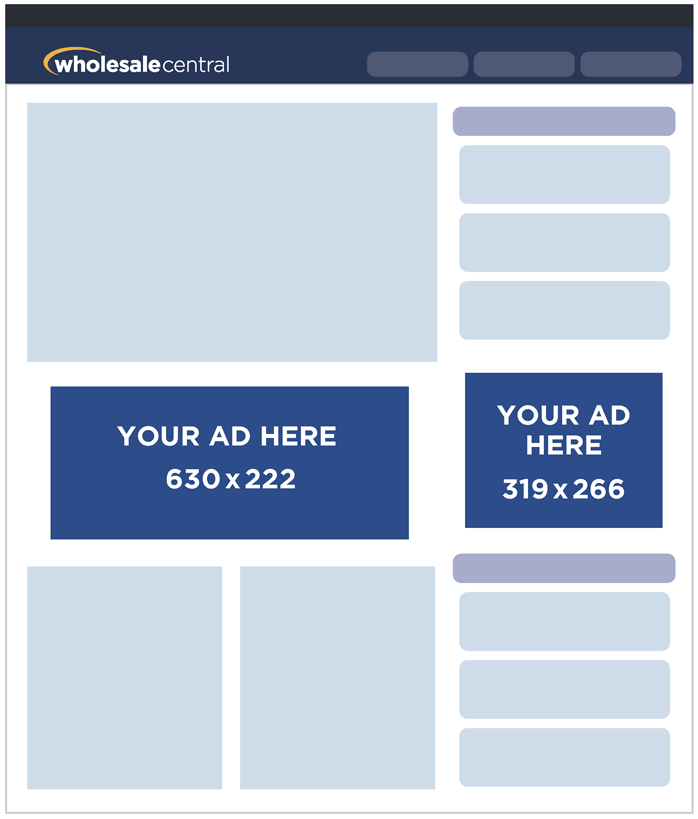 Horizontal 630×222
A nice wide block designed to fit within the natural content and still look great on mobile screens. Provides a large space to create your message.
---
Cube 319×266
This blocky cube size looks great in the sidebar areas of the site.
---
Request Pricing