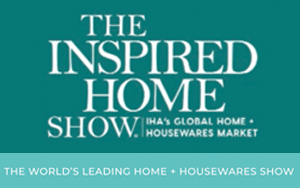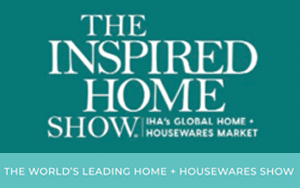 Since 1938, the International Housewares Association has provided services to the home and housewares industry primarily through our trade show, now called The Inspired Home Show. The Show is our industry's annual meeting place where product suppliers and buyers come together to discuss new products and have meaningful networking experiences.
The difficulties of 2020 are simply unprecedented, and as hard as it was to cancel the Show, it proved to be the correct decision. Coronavirus has since created an environment that continues to challenge all aspects of the industry. We all look forward to the time when some sense of normalcy prevails – when we all return to our offices and when consumers return to stores.
In these challenging times, we at IHA are more dedicated than ever to provide meaningful services:
Although the 2020 Show didn't happen, we have converted many onsite displays into digital assets that you can experience on our website at TheInspiredHomeShow.com. These digital displays include all of the products submitted for inclusion in the Inventors' Corner, Trending Today and New Product Showcase, including those selected as finalists for the gia Global Innovation Awards. And, speaking of gia, we plan to announce the Global Honorees for both Product Design and Retail Excellence by the end of the month.
IHA created a webinar series in conjunction with HomeWorld Business and the NPD Group to shed light on key issues affecting business today. Each of these webinars can be found on the Association's homepage at Housewares.org.
Business and Logistics During COVID-19
COVID-19 Aid Legislation
Shifting Consumer Behavior During COVID-19
Other webinars are being created weekly, including those from industry experts who would have presented at the Show. Those sessions, including Tom Mirabile's presentation on the Modern Consumer, can be accessed at TheInspiredHomeShow.com/Education.
We also created a new annual trend report, IHA Market Watch 2020, and are pleased to make it available to the industry. Download your digital copy at TheInspiredHomeShow.com/Downloads/MarketWatch-2020/.
The IHA Government Affairs Office has prepared a special report on Coronavirus Assistance, which can be downloaded directly from IHA's blog at Blog.Housewares.org/2020/04/08/Special-Report-2nd-Edition-on-Coronavirus-Assistance. They also continue to work to reduce the damage being done to our industry by tariffs by being active partners with The Americans For Free Trade coalition – to learn more about how your company can be directly involved, visit the AFT website at AmericansForFreeTrade.com.
IHA's executive CORE share groups continue to meet on a virtual basis via Zoom meetings. If you're feeling isolated during these times and would like to engage with an industry peer group to discuss today's challenges, please visit the CORE website to learn more about this key member benefit and how to get involved at Housewares.org/Members/CORE.
We'll keep you posted on additional resources as they become available. Working together — product suppliers, retailers and IHA — we can ensure a strong and vibrant future for our industry.
Sincerely,
Derek Miller President