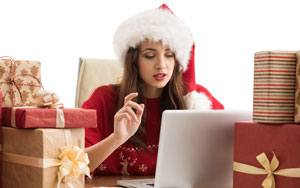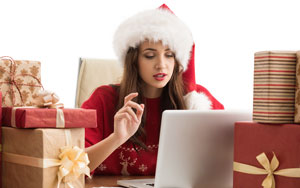 Many are wondering how holiday sales and events such as Black Friday will be affected by the economic turndown. Klaviyo, an independently owned marketing platform focused on ecommerce business, predicts that Black Friday and Cyber Monday 2020 will be the biggest year yet — even larger than 2021 will be.
There are many different reasons behind Klaviyo's predictions. Over the last six months, brick-and-mortar storefronts were forced to close and reopen to a certain degree and received most of their sales from their ecommerce websites. For those who didn't even have an online platform, it was a huge shift they had to immediately get accustomed to.
Ecommerce Is and Will Continue to Boom
According to a blog post about Klaviyo's data, researchers found that in May 2020, the trailing three-day average sales for brands increased by more than 100 percent compared to the three-day trailing average from the pre-COVID days of January. Even now, as many states have reopened and consumers have more access to storefronts, the trailing three-day average sales for businesses is still 57 percent higher than it was in January.
"More people are shopping online than they have in the past," Jake Cohen, Head of Product Marketing at Klaviyo, said. "We noticed when we looked at the increase of sales for ecommerce that the vast majority, 95 percent, of revenue came from new shoppers to that brand. Basically the revenue from repeat customers was flat and all of the growth came from new shoppers finding that brand."
Where Does This Leave In-Store Black Friday Shopping?
Since ecommerce doesn't seem to be slowing down in terms of sales, what are consumers going to do when it comes time for Black Friday? Some larger retailers such as Target, Walmart, Best Buy, and Dick's Sporting Goods announced that their brick-and-mortar locations will be closed on Thanksgiving for the safety of their employees and customers.
Pressure for Black Friday Sales
Brick-and-mortar businesses now have financial obligations to do well during Black Friday and the holiday shopping season since no stores could be open in Q2. Even though Q2 isn't the biggest sales season, about 15-20 percent of retailers' annual revenue comes from it, and if their online presence wasn't very strong, sales numbers were most likely low.
"This puts increased pressure on sales for Q4, which means brands will advertise more than they have in the past and earlier than they have in the past," Cohen said. "They will likely advertise bigger sales than we've traditionally seen. Earlier in the year, such as September and October, big retailers will be heavily advertising with strong discounts for consumers to buy now."
The Supply Chain Phenomenon
This is the prediction retailers really need to buckle down for this year, because it could either make or break your business. In Q2, many stores were closed and had a harder time selling through their inventory, and now indie retailers are facing the problem of buying even more inventory for the holiday season without having sold their inventory from earlier in the year.
"This is a problem because inventory traditionally turns into cash, which turns into more inventory to sell. It's a combination of needing to get inventory and underbuying that is going to lead to the big supply chain shortfall in stores. I predict that come October, items that consumers will be expecting to find for the holiday season will be sold out and they're going to look for another brand who has what they are looking for," Cohen said.
How Retailers Can Prepare for Black Friday
Cohen says that the first thing retailers need to do is to invest in customer acquisition immediately. Looking at the data from 2019's Black Friday, 60 percent of sales came from customers who already had a relationship with the brand. Retailers also need to communicate to their customers that their holiday shipments will most likely be delayed due to shipping fulfillment centers being overwhelmed with packages.
The amount of volume coming through carriers will explode and deliveries will be delayed. So if you anticipate there will be an issue with your customers receiving their orders, communicate that with your customers either on your website or through holiday marketing. Plan your strategy out now so you don't leave your customers left out and waiting for items that won't be there in time for the holidays.