LuxePak is having a huge blowout sale on all of their products. Just in time for the holiday shopping season, retailers can stock their shelves for below wholesale pricing and make a huge profit.
LuxePak offers everything your customers need in order to keep their personal items safe while traveling. No more messy liquids exploding in bags while on airplanes, and no more broken bottles of liquor that did not make the rough travels. Here is what they have to offer:
---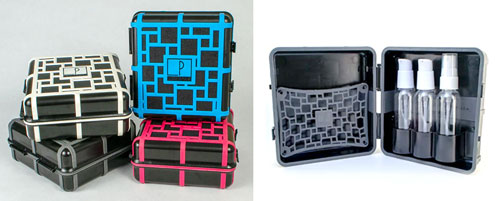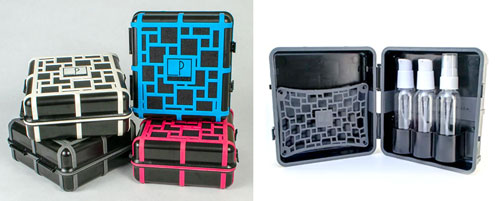 LuxePak Classic
LuxePak Classic is a durable, lightweight, airtight, water and leak-resistant hard-sided case. It comes with a flexible, removable net for secure storage, and three 2 oz refillable bottles: two with pump tops and one with a spray top. This pack fts in larger handbags, backpacks, gym bags, and carry-ons. Best of all, it is made in the USA.
Discount Price: $3 per unit
Suggested Retail Price: $15
Minimum Order: 56 units
---


Luxe StashPak
The LuxePak™ Pro is a more rugged product with the same cool design on the outside of the case, but with different closing mechanisms and pinned hinges. The Pro is a sturdy, waterproof, lockable case. The added loop serves to accommodate a carabiner or a TSA lock. It is also a little deeper, providing the flexibility to hold six bottles total or a storage net on each side. Available in Blue, Gray, Green, Pink, and Burgundy.
Retailers can even personalize the StashPak's by using a dome label. Laser cut foam can also be used to customize the inside. The personalization setup fee is $50.
Discount Price: $10
Suggested Retail Price: $25
Minimum Order: 40
---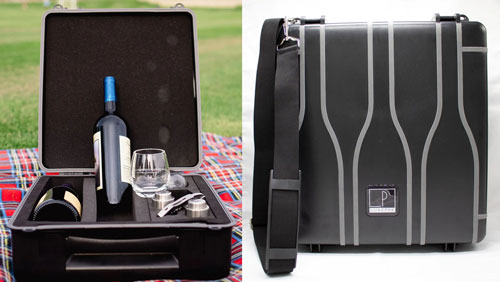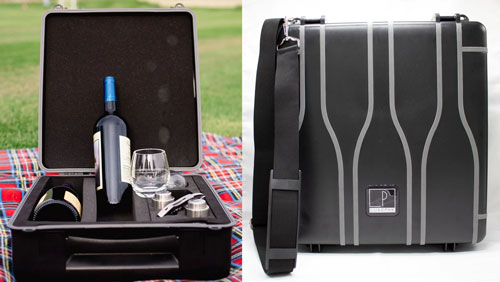 Luxe WinePak with Accessory Kit
Luxe WinePak is a leak-resistant, hard plastic case with a skid-proof overmold to transport up to three bottles of wine or spirits from point A to point B. The padded universal interior has no specific cut-outs, so it can accommodate most bottle shapes and sizes, and it comes with two (2) foam separators.
The Accessory Kit easily fits inside the case while still allowing for up to two bottles of wine or spirits. Made of high-density foam, the accessory kit includes two polycarbonate wine glasses, two wine stoppers, and a substantial wine key. The Luxe WinePak is great for picnics, concerts in the park, the beach, camping, boating, and travel. Decorating is done on one side using a dome label for an upscale look.
Discount Price: $50
Suggested Retail Price: $99
Minimum Order: 1
---
All of these great products came from the brilliant minds of Dee Dee and Tom Niedzwiecki. They took a 30-year idea and made it into a reality, where it then took four years to bring the Luxe TravelPak to the market. Dee Dee wanted an easier, more efficient way to travel with her own shampoo, soap, lotion, and other personal products, and now your customers can experience that ease.
Be sure to snag these gifts while they are available, because once they sell out, they are not being restocked. To place your order, email Lisa at lisa@luxepakit.com.