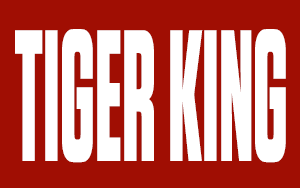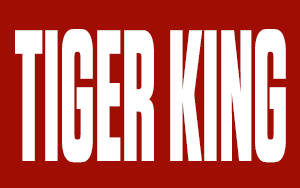 If you haven't watched one of the most recent documentaries on Netflix, "Tiger King: Murder, Mayhem and Madness," then you should because it's been the most wildly talked about series ever since it came out on March 20. Just a forewarning though — you're in for one, never-ending wild ride from start to finish.
This exploration of big cat breeding and its bizarre underworld, populated by eccentric characters has the entire world fixated on it, what with everyone in quarantine and nothing else to talk about. Albeit, it's still a pretty interesting watch. But because this series is so popular right now, retailers can do what they always do best: capitalize on its popularity by selling products related to it.
Basically, this means everything related to big cats, which can include tigers (if that wasn't already obvious from the title), lions, ligers, panthers, bobcats, and the like. Here are some fun big cat product ideas for retailers to stock their stores with:
White Tiger Hat
Tigers of all shapes, sizes, and colors are on "Tiger King," and this white tiger hat is perfect for any fan. It's also great for all ages, so retailers are sure to make a profit on this product. The arms on the hat are long and have little pockets on the ends for users to put their hands in and keep them nice and warm.
CTS Wholesale LLC
Tel.: 800-796-3486
www.ctswholesalesunglasses.com
Black Tiger Baseball Cap
This fierce black baseball cap is 100% acrylic and comes with a velcro closure. The beautiful embroidered tiger will last for years, and it's one size fits all. Due to the coronavirus, the company is shipping products every day out of their Florida warehouse.
Rockey Trading Co.
Tel.: 813-888-9400
www.wholesalecentral.com/rockeytradin
Bengal Tiger Seamless Bandana Wrap
This multi-function bandana wrap can be used as a head wrap, hair holder, headband, or face cover to help protect against the spread of the coronavirus. One size fits all, this bandana naturally stretches to fit comfortably and is made of a moisture management material for climate control.
Noveltees Wholesale
Tel.: 800-637-2799
www.wholesalecentral.com/NovelteesWholesale/store.cfm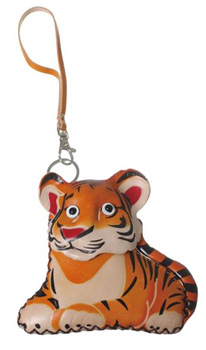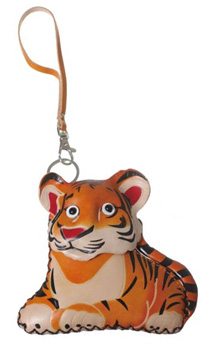 Tiger Leather Keychain & Coin Purse
This cute little fashionable coin purse comes on a keychain so it can be clipped right onto keyrings. Users can throw money, coins, and other small objects into the purse for easy transport and access.
Fashion Jewelry Wholesaler
Tel.: 239-285-2474
www.mall12.com
Jumbo Plush Cuddle Tiger
This soft and cozy oversized plush toy is just waiting to be cuddled! Squeezable and huggable, this sweet-faced stripy orange and black tiger has pointy ears, swen-on whiskers, and a velvety black nose. The plush tiger measures approximately 27 ½ inches long by 10 inches high and 22 inches wide.
EE DIstribution
Tel.: 818-255-0095
www.eedistribution.com