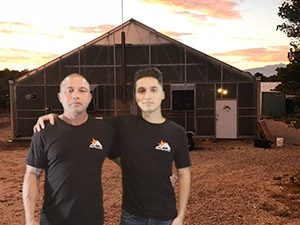 Francisco Bautista wanted to invest in something that could help the lives of everyone. In 2017, after looking at all the health benefits from CBD, he decided to buy some land and start a hemp farm. His friend, Aaron agreed to come on board to run the farm. Francisco's investment turned into a business called Blue Sky Farms CBD, which procures and produces 99%+ pure CBD oils and products.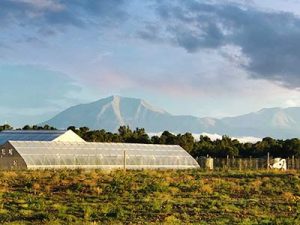 "He wanted to invest in plant remedies because he believes they're extremely healthy and a natural approach to better health. It's hope not dope," says Cindy Collins, Visual Concept Specialist and PR Manager at Blue Sky Farms CBD. Francisco owns a 110 acre farm full of hemp fields and green houses, as well as another 25 acres in Walsenburg, Colorado. The father/son family business sells a wide variety of CBD products including oils, balms and creams, gummies and honey sticks, herbal teas, pet products and so much more.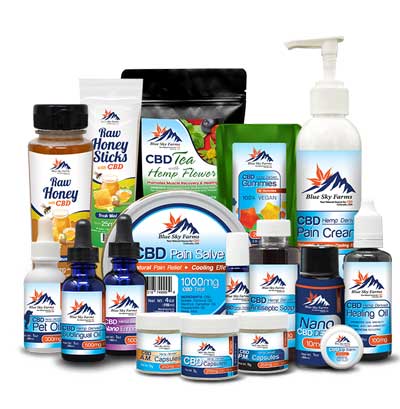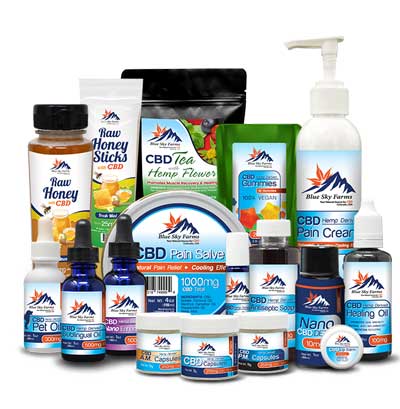 Cindy says CBD should be thought of as a supplement and should be taken every day. Blue Sky Farms CBD has herbal teas, honey and sublingual oils that are perfect for daily use, as well as topical products and pain creams. The items that can be used daily are some of the company's top sellers, and they're a great start for getting your customers started on a healthier and more pain-free lifestyle.
"Cannabidiol, or CBD, works indirectly with the endocannabinoid system by encouraging the body to use more of its own cannabinoids. It influences and balances many non-cannabinoid receptors and ion channels. One of the effects you can actually feel is that it calms inflammation, which results in pain relief, but it's doing so much more," Cindy says.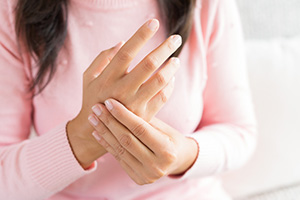 "They're finding that inflammation is behind many illnesses. There's no magic, CBD just works with the body naturally. It calms things down, helps regulate systems, and promotes healing."
Blue Sky Farms CBD is very particular about the seeds they buy and the soil and water they use to grow the hemp plants, so the entire process from start to finish is all controlled by their team. For high quality CBD products that are made right here in the USA, look no further than Blue Sky Farms. You can get started on their website at blueskyfarmscbd.com to set up a wholesale account and start selling.
Blue Sky Farms CBD
4741 Central St. #456
Kansas City, MO 64112
Telephone: 719-387-7342
Website: blueskyfarmscbd.com