Health & wellness is a trend that has blown up in the past year, with more and more retailers selling CBD oil products in their stores. It's a tough decision to find the right products in order to compete with other sellers, but Pure MediCanna makes it easy for you. They provide the cleanest CBD experience for customers by using no artificial additives, sweeteners, or preservatives. All of their products are also lab tested to ensure your customers get only the best quality they can offer.
"Our partner farms use sustainable organic practices that have been tailored to fit the local growing climate and the unique needs of our plants," says Ryan Asher who works for Pure MediCanna. "As a result, our plants are filled with a rich assortment of healthy cannabinoids and micro nutrients."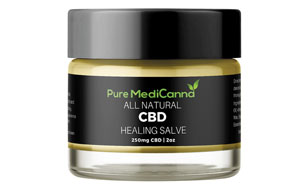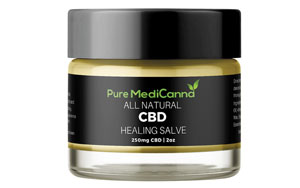 Since 2016, Pure MediCanna has been creating all-natural CBD products. They offer various oil tinctures for both humans and pets as well as topical healing salves and vaping products. Their CBD oils range from 100mg to 2000mg, so there's something that suits everyone. The newer CBD oil users can start out using 100mg or 250mg and the more experienced CBD oil users have the 500mg, 1000mg, or the 2000mg options. All of the company's products are made in the USA and are tested by third-party laboratories for quality assurance.
Pure MediCanna's oil tinctures all have measured droppers to allow for the most accurate dosing. The droppers also make for easier use rather than smoking; simply fill the dropper and pour it underneath your tongue, leave the tincture there for 60 seconds, and then you're good to go. Some of the attributed benefits of the oil tinctures include maintaining a healthy weight, more energy, better digestion, and balancing hormone levels, just to name a few.

CBD is a natural component in cannabis, but unlike THC, it does not cause intoxication. CBD binds to receptors all throughout the body and will not cause any psychoactive effects. CBD extracted from Industrial Hemp contains less than the legal maximum amount of .3% THC, which is not enough to make someone feel high — all of Pure MediCanna's products are legal to be sold in every state in the US.
Adding Pure MediCanna to your shelves is a smart way to get your store involved in the health and wellness trend. Their products can be found at other shops located in the US including natural health food markets, collectives/dispensaries, doctors' offices, chiropractors and more. To view their products, head over to www.puremedicanna.com. Once there, you can also register for a wholesale account. Give your customers the healthy CBD oils they're looking for!
Pure MediCanna
Tel.: 800-482-2660
Website: www.puremedicanna.com