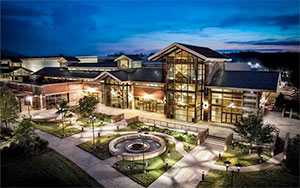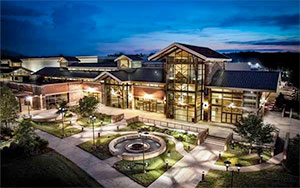 The International Gift Exposition of the Smokies (IGES®) is the largest gathering of wholesale resort, souvenir, and gift vendors in America, offering buyers access to over 1,200 booths with name-drop items at blowout prices. As the parks close for the year, buyers prepare for the following year's sales with their perfectly timed shows. Shopping IGES® in November allows plenty of time for spring delivery.
Unique, Top Quality Items
IGES® is an annual gift show held in late fall in the beautiful Smoky Mountains and draws many buyers from specialty stores across the U.S., the Caribbean, and Canada. They offer a wide variety of name brand souvenirs, coastal gifts, children's toys & plush, resort apparel, gourmet, and Made in America to stock your retail and online stores.
IGES® offers two venues to browse from: the Sevierville Convention Center and the LeConte Center at Pigeon Forge. At the Sevierville Convention Center, you will find an exciting assortment of companies featuring the latest and greatest products. The LeConte Center at Pigeon Forge is where buyers can see exhibitors' new product lines, place a reorder, and find new products. There is also a new Cash & Carry Pavilion where buyers will be able to place orders for their business as well as make personal purchases.
"For 20 years, IGES has thrived in the gift show industry and we could not have done it without the passion and dedication of our customers," Karalynn Sprouse, Executive Vice President, Emerald Expositions, said in a press release. "Our 20th anniversary celebration is all about saying 'thank you' to those who have been here since the beginning, as well as those just discovering IGES for the first time."
Fun Networking Events
On top of all the amazing buying opportunities, IGES® also offers plenty of fun networking events to make new friends as well as business partners. There will be a '20th Anniversary Hoedown' at the Sevierville Convention Center which will feature live entertainment, dancing and more surprises. Other events include a 'Moonshine Mingle,' 'Product Giveaway,' 'Walk With Bigfoot,' 'Morning Pick-Me-Up' and plenty more social gatherings to make your trip that much more enjoyable.
Numerous Amenities Exclusive to IGES®
To help make your stay even that much more comfortable, IGES® offers many different amenities which include complimentary shuttle service, free on-site parking, area lodging discounts, specialty networking dinners, opening day buyers' receptions, complimentary buyer breakfasts, drawings for free lodging, cash prizes and more.
There is also a brand new Buyer Bucks program in the Sevierville location where IGES® buyers can earn cash back on orders placed at the show. With participating exhibitors, buyers can get rewarded with discounts and specials using Buyer Bucks coupons that can be mailed when you register, or they can also be found in bins at the show. When a buyer makes cumulative purchases of $400 or more per exhibitor, the IGES® show will reward buyers with money back!
To secure a booth and more information on exhibiting, visit www.iges.us/exhibitors/register-to-exhibit. To register to attend, visit www.iges.us/buyers/register-to-attend. For more information on IGES, visit www.iges.us.
IGES
Sevierville, TN: November 5-8, 2019
Pigeon Forge, TN: November 6-9, 2019