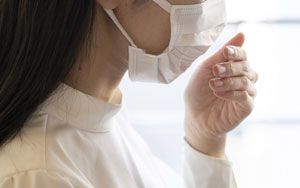 Between postponed and cancelled trade shows, retailers selling out of toilet paper and cleaning supplies, thousands stuck in quarantine, and simply not knowing what's going to happen next, the Coronavirus (COVID-19) is causing quite a bit of mayhem around the globe.
The novel Coronavirus has touched over 100 different countries, infecting over 120,000 people to date, according to data provided by the World Health Organization (WHO). In the U.S. there are at least 980 confirmed cases of the virus, with hot spots located in a few different states, namely, New York, Washington and California.
Coronavirus is a new disease and professionals are still learning how the virus spreads, but it's mainly through person-to-person contact of those within about six feet of one another, and through tiny air-borne droplets when someone coughs or sneezes. As you can see, this makes it very difficult to be in crowds of people without getting sick.
Trade Show Updates
Large events and trade shows were still scheduled to happen this Spring, until the first few weeks of March when the virus became more widespread in the U.S.. Consumer merchandise trade show ASD Market Week is the latest to confirm the cancellation of their event. The Home Inspired Show also cancelled their Spring 2020 event, while the NoCo Hemp Expo just rescheduled their March show for August, in hopes that the virus will die down by then. Even Shoptalk, a huge retail industry conference, also postponed their March show until September this year.
Offprice, on the other hand, is still scheduled to be held in New York City in May. "The OFFPRICE Market Show in NYC is still taking place as scheduled at Penn Plaza Pavilion in New York City. The health and safety of our exhibitors, buyers, and staff is our top priority — we are closely monitoring the COVID-19 situation and are working to ensure all appropriate health measures are in place at the venue. We're following local government advice, as well as that of the World Health Organization, and strongly encourage you to review the guidelines and protocols found at: www.who.int," according to their website.
States Are Taking Action
A number of U.S. states are also taking precautions with the spreading of Coronavirus and have banned large gatherings. Washington state was one of the first to announce a ban on large gatherings of 250 people or more. California, after seeing an abundance of Coronavirus cases, has also placed a ban on gatherings of 250 people or more.
Oregon, New York, Ohio, and Connecticut are other states that have also banned large gatherings for a few weeks at least. Flea markets, parades, concerts, and other events are being cancelled until further notice. So if there's something planned in your city, double check with the organizers to see the necessary steps that need to be taken to comply with the bans.
What Can be Done?
As blase՛as it seems, keeping out of contact with other people as much as possible is the best way to keep the virus from spreading. This doesn't mean that you need to close your retail store for the time being, but definitely keeping all touchable surfaces extra-clean and spraying disinfectant all over the store can also help prevent the spreading of the virus.
Retailers can also keep updated on the Coronavirus on the World Health Organization's website: www.who.int.