There is no denying the pandemic has significantly modified the purchasing habits of consumers. According to Feedvisor, three years ago the top five product categories purchased online included Electronics in the top two places. Now, Electronics have dropped to the number four spot, and Clothing and Beauty / Personal Care have taken over the top two spots.
Impressive Industry Growth
The Health & Wellness category was seeing steady growth before the start of the pandemic, but with shoppers looking to improve their daily lives and take away the stress brought on from COVID-19, the industry has seen a rapid increase. According to research from the Global Wellness Institute, the wellness industry was measured at $4.3 trillion in 2017, and is expected to grow at an impressive 10 percent annual pace through 2025, when it will reach $7 trillion.
Feedvisor's latest 2021 Consumer Survey reveals the top categories where customers plan to purchase more:
Clothing, Shoes, and Jewelry — 60% online and 41% in-store
Beauty and Personal Care — 49% online and 34% in-store
Home and Kitchen — 40% online and 27% in-store
Electronics — 37% online and 41% in store
Grocery and Gourmet Food — 37% online
Pet Supplies — 22% in-store
Even though some categories see more online planned purchases compared to in-store, retailers should expect to see an increase in brick-and-mortar foot traffic this year. Deloitte recently released new data from its Global State of the Consumer Tracker that shows that Omicron has not done much to rattle consumer sentiment despite renewed safety concerns. The findings underscore the resiliency of shoppers as financial sentiment and discretionary spending remain steady.
The Next Generation of Wellness
The health and wellness industry as a whole encompasses a wide variety of products, one of the biggest being CBD, with other merchandise including skincare, makeup, vitamins and supplements, fitness, and so much more. Hero Digital's Digital Wellness Truth & Beauty Index highlights important takeaways from four generations — Gen Z, Millennial, Gen X, and Boomers — and what factors matter most to them when making health and wellness purchases.
Gen Z customers, greatly affected by the changes of the pandemic, are adapting new wellness technology at high rates. When searching for a wellness brand, they value effective products that help them live their best lives. These younger shoppers value a balance of functional and emotional needs when advocating for wellness brands.
This young, active group is seeking to live their best life during some of the busiest times of their lives. Self-care is difficult. Millennials value trust above all else when searching for a wellness brand. Emotional attributes outweigh functional attributes, with connection and transformation playing a major role in driving brand advocacy.
Gen X customers have seen wellness trends come and go. Today, they are seeking new ways to take control of their health and live a better life. Transformation is by far the leading need for this large group. Delivering convenient experiences that are easy to navigate is key to gaining interest from Gen X wellness consumers.
Baby Boomers, an intrinsically health-conscious group, value effectiveness when searching for a wellness brand. Beyond this functional need, emotional attributes related to transformation and connection weigh heavily. To gain advocacy from this influential group, brands must constantly improve experiences and empower customers to live their best lives.
Hero Digital's data found that consumers are using technology to empower their lives and strengthen their minds, bodies, and spirits. While the pandemic has accelerated the pace of adoption among key demographics, the growth of digital is here to stay, with new companies entering the space every year. Digital wellness is on the rise, especially among older generations and those with chronic health conditions. Twenty percent of Americans aged 50+ own wearable health-tracking devices, and the digital therapeutics market has a $56 billion forecast by 2025, up from 5.8 billion in 2020.
Top 5 Wellness Products to Sell Year-Round
Katie Roberts, an Analyst with DealNews.com, has examined which products are popular with their readers on a regular basis and identified the best products to sell online each month. While these items differ from month to month, Roberts shared with Independent Retailer which health related merchandise retailers should constantly have on their shelves:
Personal care items such as razors and dental floss
Merchandise that helps prevent COVID, such as touchless soap dispensers
Typical household supplies, which include paper towels, toilet paper, and batteries
Packaged food and drinks, including bagged snacks that are great for on the road
Particularly during the spring months, cleaning supplies is popular among consumers looking to get some spring cleaning done
With April around the corner, Roberts also identified the nine best items to sell during that month, which includes grills and grilling accessories, indoor and outdoor storage items, Mother's Day gifts, products for outdoor fun, garden items, home office products, footwear, outdoor furniture, and power tools.
CBD A Key Player in Health & Wellness Industry
A new research study on North America CBD Oil Market found that the industry is expected to gain market growth in the forecast period of 2022 to 2027. Data Bridge Market Research analyzes that the market is growing with a CAGR of 39 percent in the forecast period of 2022 to 2027 and expected to reach $26,000 by 2027. Notable factors for market growth include increasing awareness, efficient distribution channels, and easy availability, according to Digital Journal.
CBD continues to be a key player in the health and wellness industry, with the pandemic only skyrocketing its growth. From oils and edibles to patches and vapes, there are so many ways to ingest CBD, making it easier and more appealing for consumers to try it out. As suppliers come out with more innovative ways to reap these natural benefits, retailers can only expect the industry to continue its steep incline.
Take a peek at some of these hot and trending health and wellness products that will help to win customers over this year:
Sanitize and kill viruses, including novel coronavirus that causes COVID-19, with the power of Ultraviolet-C Light around the home and office or while traveling with this Hy-Genie® UV-C Portable Sanitizer. Using the same technology as hospitals, the versatile portable sanitizer kills 99% of germs, bacteria mold, fungus, viruses, and other harmful organisms from most objects or surfaces. This easy-to-use UV-C Portable Sanitizer is perfect for everyday use and travel.
Mark Feldstein & Associates, Inc.
www.markfeldstein.com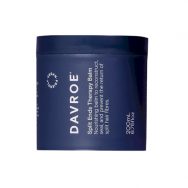 This nourishing balm was created to reconstruct, seal, and prevent the return of split hair fibers. Containing Wild Orange & White Cypress extracts, it instantly repairs fragile ends, leaving hair stronger and protecting it from the inside out. It is also suitable to be used on hair extensions.
Davroe
www.davroeus.com
The Feel Good Body Cream brings deep moisture to a whole new level. With this buttery creme, a little goes a long way and it is made with nourishing raw shea and aromatherapy essentials that smell so good, your customers will be enjoying the scent for hours to come. Available in nine delectable scents.
Emanate Essentials
emanateessentials.com
These delicious Nano CBD Jelly Beans are a great way for your customers to enjoy their daily dose of CBD. Packed with 700mg of CBD, these beans can help users relax and unwind after a long day. With a sweet and refreshing flavor, they are perfect for any occasion.
D Squared Wholesale
281-541-0047
www.dsquaredworldwide.com
Offer your customers this beautifully packaged, all-natural lip balm from Sister Bees. This introduction set contains a sturdy, well-designed display box with 24 lip balms PLUS a restock case of 24. Coming with everything you need to start offering fun, all-natural products in your store, there are over 20 flavors to choose from.
Sister Bees
616-843-7131
www.wholesalecentral.com/sister0001
Say hello to Pinch Me, a holistic, drug-free, portable stress-reduction tool. This pliable putty was expertly developed to be the ideal texture for perfect pinchability. Users can gently knead away nuisances, or use it to decompress and get back to center. Each container is infused with placating, spa-quality oils and soft, subtle hues to act as subliminary calming agents. The elements come together to pack a powerful punch against common, everyday stressors. When users are done, they can simply drop it back in the container, twist the lid on securely, and tuck it away.
Pinch Me Therapy Dough
800-331-5785
www.pinchmedough.com
Let your customers release their inner goddess and reduce stress and worries with this intimate massage oil, formulated specifically for women to experience the potent pleasure and healing power of CBD. Combined with synergistic botanical oils, Release is formulated with 300 mg of CBD and can help keep skin hydrated while decreasing tension or discomfort.
PIPCBD
617-286-4648
www.wholesalecentral.com/pipcbd0001
Made for the whole family, this multivitamin provides important nutrients to the body in an easy-to-take and tasty liquid form. It includes minerals, amino acids, and multiple essential vitamins for the body. It is non-GMO, vegan, dairy-free, nut free, gluten and wheat free, sugar free, and made in a GMP facility.
MaryRuth Organics
310-955-1353
www.wholesalecentral.com/maryru0001
Finally, a bar of soap that looks and smells so good that you want to eat it, although it makes a much better soap. This Macaron inspired soap is sure to brighten anyone's day and is a delightful little way to relax and pamper oneself. It is also one of Lola Soaps' most popular soaps!
Lola Soap
888-546-9704
www.lolasoap.com
Blueberry OG CBG Oil is a great value because it is made from pure broad-spectrum CBD concentrate. Steve's Goods whipped together the finest quality, award-winning Colorado hemp extract with some tasty terpenes and came up with this awesome Blueberry OG CBG oil that tastes like candy. Available in 500 mg, 1,000 mg, or 2,500 mg.
Steve's Goods
720-442-8130
www.wholesalecentral.com/steves0003
Handmade in the USA, this beard balm helps to moisturize the facial hair for a soft, subtler beard with a light manly scent. Available in three scents including Fresh, Earth, and Throwback. Each balm comes in a 1.5 oz tin.
LuLu's Suds
937-213-0933
www.wholesalecentral.com/lulusu0001