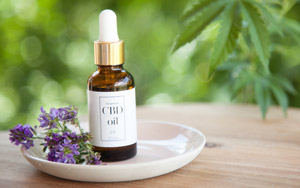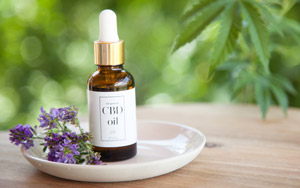 Prior to the coronavirus pandemic, millions of consumers around the world used CBD to help ease anxiety and pain. Now, with increased anxiety everywhere on the future of the virus and whether or not things will ever go back to normal, CBD usage has increased tenfold, which leaves producers basking in this glory.
David Lonsdale, CEO of CanaFarma Corp, says the CBD industry has been experiencing consistent and significant growth over the last few years. Brightfield Group released data that identified a 500 percent increase of CBD sales from 2018 to 2019, as well as that the market is on track to grow to $23.7 billion through 2023.
Can CBD Companies Keep Up with the Demand?
As shoppers continue to look for more ways to cope with this new way of life, CBD companies are seeing an increase in demand for online orders. "Because of the increase in both orders and order size, we have to make sure we are keeping a close eye on inventory and that shipping and fulfillment are prepared to work efficiently," Lonsdale said. "Given the influx of orders, we are experiencing a slight shipping delay, but are working every day to keep that to a minimum timeframe as we understand how important our products are to our customers."
What Consumers Are Looking For
In order to better cater to your customers and stand out from the competition, The Integer Group conducted a research survey in 2019 and found what CBD products consumers are looking for, why they want to purchase CBD products, and other helpful information to better connect with shoppers.
The survey found that 52 percent of CBD shoppers want to use it for pain relief, while 39 percent want to use the items for relaxation. Now for the more important stuff – what types of CBD products are consumers buying in order to fulfill their needs?
48% of shoppers buy oils/tinctures
45% of shoppers buy edibles
42% of shoppers buy topicals, lotions, creams, and rubs
33% of shoppers buy beauty and skincare
32% of shoppers buy pills/capsules
How COVID-19 Will Impact the Future of CBD
According to Cannabis Offers, the novel coronavirus will likely slow down legalization efforts across the country. Numerous events, gatherings, and conferences have been cancelled so far, and since many of them were directed at promoting legalization, some states could be left waiting for a longer time.
"I think this pandemic will impact the CBD industry in a positive way," Lonsdale said. "Many consumers, both existing and new users, are turning to CBD right now for various health and wellness reasons. I think the industry will continue to grow and consumers will explore various ways to incorporate CBD into their daily regimens. Increased consumer use will lead to much needed attention to be put towards medical research, clinical studies, and formal product guidelines from the FDA."