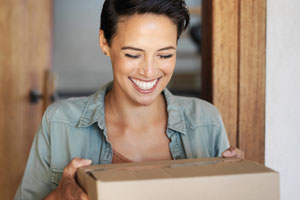 Subscription services have been widely popular in recent years, and became even more relevant during the height of the pandemic to deliver exceptional experiences to customers in the comfort of their homes. As shoppers return to brick-and-mortar stores, subscription services remain a great way to provide value and personalized offerings to consumers while also fostering business stability and growth.
Nearly a third of U.S. shoppers (32%) are signed up for a retail subscription box and spend an average of $57 a month, according to Emarsys research. About one in 10 are spending over $100 a month on physical and digital subscriptions, and 71 percent have subscribed or plan to subscribe to a monthly product subscription. During the retail struggle in 2020 to keep business afloat, many retailers turned to subscription services, which immediately helped to increase revenue and their customer base.
Keep the Customer the Core of Your Subscription Offering
"Subscription services are often appealing to consumers due to the unique products offered and the efficiency of the service," Ben Richmond, US Country Manager at Xero, said. "In order to create a successful subscription service, companies should put the customer at the core of all of their business decisions and look to create a seamless and convenient user experience from start to finish."
BoxyCharm, a beauty subscription brand, recently partnered with CX firm Ada to help improve their overall customer experience. Through this partnership, the brand was able to reduce the average first response time from about 29 hours to less than two hours and reduced the total average resolution time from 53 hours to 19 hours. This resulted in BoxyCharm increasing their customer satisfaction score from 58 percent to now 76 percent.
What Consumers Want in a Subscription Service
"COVID has changed the environment we are in. Constant evolution of trying to learn consumer behavior is what is important to shoppers right now, which is exceptional customer service," Anna Skidmore, BFA Vice President of Customer Care at BoxyCharm, said. "I also think accessibility is top of mind — not just being able to reach a consumer in real time, but also understanding what else you can offer them. Ask yourself, 'How can we make their subscription service strong,' and also 'What is the next phase of growth with creating rich experiences?'"
When it comes to making your subscription service stand out, Richmond says to remember that you will have to earn money each and every month, so maintain brand loyalty with a customer-first experience and find ways to upgrade your offering to keep shoppers returning. When just starting your subscription service, see how you can work out your pricing tiers to ensure that you have the right subscription bundles. Creating a fair value exchange and upgrading your path can help to grow your average monthly subscriptions.
Listen to Customer Feedback
The whole reason BoxyCharm partnered with Ada was because they were listening to feedback from subscribers and wanted to better their experiences. Now, the company has seen a huge increase in their customer satisfaction, and they continue to grow by constantly taking valuable feedback and creating deliverable actions to their teams. This allows them to see trends develop, and then take those trends and create even more enhanced experiences for their customers.