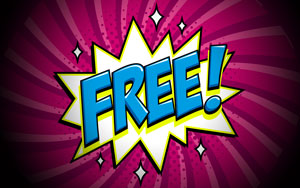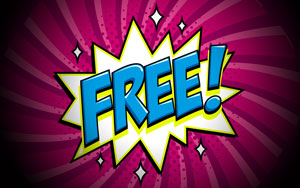 Whenever the word 'free' is mentioned anywhere, customers are all over it. Giving out something for free with a purchase can help customer loyalty, encourage them to buy the full sized product, or get them to spend a certain amount of money in your shop so they can get the free product. Many retailers use a free gift as an opportunity to make more sales, and it sounds like you can't go wrong with a promotion like this one.
Amazon is taking this free product promotion to the next level by sending customers free samples that they can try, smell, feel, and taste without any obligation to purchase or review the product. Customers who shop from the ecommerce giant have the option of signing up for this program and being able to have free samples shipped to their house featuring new and established brands. Some of the free samples include pet food from Cesar, grocery items from SunButter, beauty products from Calvin Klein, and household products from Oxiclean, just to name a few.
According to an Amazon job ad flagged by Axios, the e-commerce merchant uses machine learning to decide which samples to send to consumers. This new program is supposed to help "ensure a higher likelihood of conversion than display ads," so it will be another version of paid advertising. It is unsure if the plan is to see if this will completely take the place of display ads, but it's definitely more likely to catch customers' attention since they will be able to try the product themself rather than just see a picture of it on a screen.
Amazon may be onto something
Even though free samples can cost you a pretty penny since somebody has to eat the cost of the "free" product, these samples can boost sales as much as 2,000 percent, according to a Shopify article. It's one thing for a customer to see an ad for a product. They may think it looks cool, and they can probably get some use out of it, but they don't have the opportunity of trying it without buying the entire item. Getting a free sample gives the consumer the opportunity to see how the product works, see the results, and then buy it.
The great thing about this new program is there is no limit to how many samples a customer can get, according to Amazon's website. Amazon will randomly select anyone with an active account to receive a free sample, and the product will get sent to the address that is on file. The customer can also choose to opt out at any time if they no longer wish to receive free samples.
This is a super easy system to incorporate into your store
Encouraging customers to spend a certain amount to get a free sample can help cover the cost of the actual sample itself. For example, Victoria's Secret constantly promotes free products with purchases such as $50 or even up to $80. Getting consumers to make that costly of a purchase is more of a risk, but you also don't have to give out luxury samples. An easier and more successful approach would be to have customers spend $15 or $20 and they can receive a free sample of a lotion, perfume, nail polish, hair products, or other creative items you can think of to give out.
You can also go the route of Amazon and send existing customers free samples. If a consumer hasn't purchased from you in awhile, this can be a nice little reminder that you not only have a new product they should try, but they should stop in and see what else you have to offer. As Shopify notes, the free samples will pay for themselves in the long run if the customer feels like they're getting something free from you. Independent Retailer encourages retailers everywhere to get creative and think of different ways in how you can promote new products!