The new year is practically here, and boy has 2022 been a ride. Here are the retail insights for what is coming in 2023.
The holiday season is supposed to be the busiest time for retailers, but unlike previous years, high inflation and supply chain disruptions have resulted in brands navigating cost management strategies in the hopes of saving profit margins. According to Simon Grale, EVP of Procurement at Proxima, footfall was lighter at malls and physical stores compared to pre-pandemic levels due to inflation, rising interest rates, and the cost-of-living crisis.
"2023 will be notable because we will see retailers go off in search of value chain transparency, supply chain resilience, and operational agility. Bigger and bolder cost transformation initiatives will help to fund this. It will also be the year when an increasing number of legacy brands fall or change hands because they cannot adapt to the hybrid consumer landscape," Geale said.
While all of these disruptions are certainly weighing on retailers, it is not all doom and gloom. Shoppers are still out there purchasing products and spending money on experiences. In fact, Lisa Maass, President of Connecticut Citizens Bank, and Eric Merlis, Managing Director and co-head of global markets at Citizens, shared their thoughts about what 2023 will bring.
The Chances of a Recession Are Low
The economy is slowing down and the market is trying to figure out what it means to function without cheap money, but Citizens executives are optimistic about Q4 2022 and 2023. Credit remains strong across the bank's retail and commercial customers. M&A pipelines are also at record levels.
Unless the country starts seeing real job loss, we are not going to be in a recession. With the national October unemployment rate at 3.7%, that is a good position to be in.
While day-to-day price increases are painful to consumers, GDP rose in the third quarter based largely on trade and the impact of the strong dollar.
Best Advice for Retail Business Owners
Keep the best employees you have, even if you have to pay a little more money for them.
Plan for a slowdown. If it does not come, great, but if it does, you will be OK. Citizens thinks management teams that went through the pandemic got incredibly focused on efficiencies, and have proven their resilience.
What is Going to Happen with Employee Wages?
At the entry level, money will be spent where employers cannot automate. Retail employers especially cannot keep spending more and more for workers.
At the top tier, if a company wants a certain employee, they will pay for that worker.
What happens to workers in the middle? Companies will look to automate where possible. Businesses will not have constant raises and workers moving around that much; that has peaked.
We still have a ways to go before the economy begins to stabilize, but things seem to be looking up for 2023. With that in mind, here are some great products that retailers should consider adding to their shelves:
---
Wintertime candles are a must this time of year! ROAM Homegrown is a woman-owned brand that offers perfectly poured large soy candles out of Austin, Texas that feature natural scents and phthalate-free fragrance, soy wax, and 100% cotton wicks. Lavender Driftwood is a fresh scent that highlights distinctive lavender with a slight woodsy undertone that balances the floral notes.
ROAM Homegrown
roamhomegrown.com/pages/wholesale
---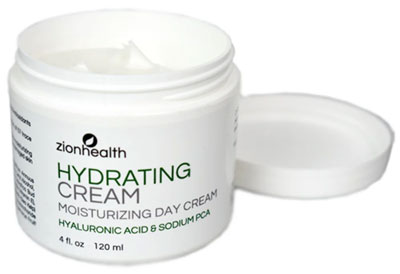 Everyone's skin gets super dry and irritated during the harsh winter months, and this hydrating cream is sure to revamp your customers' skin. The cream is light, yet will not wash away with the day. Essential ingredients include clay minerals, hyaluronic acid, and plant extracts to soothe and rebuild from the inside out. New collagen formation stimulates younger looking skin that is soft and resilient.
Zion Health
650-520-4313
www.zionhealth.com 
---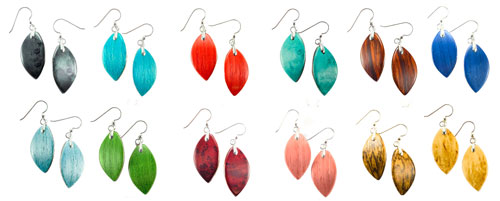 These beautiful leaflet earrings come in a variety of colors that your customers are sure to love. Each piece is made from different Triple AAA graded woods sourced from around the world. Ten individual pieces come together for each earring and provides dimensional stability for wood, optimizing strength and allowing the curved designs to last the test of time.
Vermont Bentwood Jewelry
802-355-9754
www.vtbwholesale.com