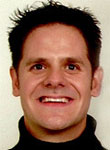 Shoppers are quickly moving to mobile commerce, or mcommerce, with more than 50 percent of U.S. consumers saying they plan to use smartphones or tablets to make purchases over the Internet, according to research giant Nielsen. In addition, research firm Canalys notes that, in 2011, for the first time ever, shipments of smartphones (487.7 million) exceeded shipments of personal computers (414.6 million). In 2012, mobile sales on Black Friday alone increased fivefold since 2010, to 16 percent of all online sales, according to IBM Smarter Commerce. Following suit, analyst Gartner predicts that an estimated 1.2 billion smartphones and tablets will be purchased in 2013; market intelligence provider IDC estimates that more people will access the Internet via mobile devices than standard PCs in 2015; and Forrester Research says approximately $31 billion in online sales during 2016 will originate from mobile devices.
This shift in how consumers make purchases presents a huge opportunity for web wholesalers and retailers, and sellers who provide mobile compatible options or apps will flourish and reap rewards. Merchants who take longer to transition, as everyone eventually will have to be mobile friendly to stay in business, will miss out on multitudes of sales. Many big and small businesses alike have committed to making digital communication campaigns accessible via mobile. Crystal maker Swarovski, for example, relaunched its ecommerce site six months ago to be optimized for tablets, as consumers spend more time shopping on those devices than on smartphones. In a recent campaign, Swarovski found that 40 percent of traffic to the digital experience came from mobile.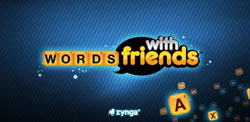 Further capitalizing on the shift to mobile, current opportunities for online advertising are enormous. Google, for example, offers business owners the ability to place ads directly targeting mobile devices and even within videos on the YouTube network. Video popularity has skyrocketed in recent years, and videos played over mobile devices are increasing at brisk rates. Sellers also can include advertising within apps, such as Angry Birds free version and Words With Friends, and this kind of promotion can reach millions of users per day. Typically, when clicked, these types of online ads take users to a website where the transaction is meant to take place. It goes without saying that the odds for winning the conversion, be it a sale or another call to action, increase tremendously if the site they arrive at is also mobile friendly. Not many visitors are going to put up with a site that makes them scroll horizontally and vertically on a smartphone or tablet to view a desktop optimized design.
Mobile targets local consumers
Although a big part of revenue generated from mobile devices comes from sales via a website, the ability to generate sales from smartphone users reaches beyond online sales. With mobile, targeting local consumers has taken a giant leap forward. Retailers that use search advertising tools to get their messages out via mobile devices can offer "click to call" options, and even detailed location maps to each of their stores. This enhances the ability to generate foot traffic to traditional brick and mortar stores. The expanded and more interactive reach of local advertising enables retailers to capture more of the local consumer market. User engagement translates to increased traffic, by phone and foot, which in turn can mean larger sales figures.
mCommerce is not the next big thing. It is here, now, and commands attention from retailers who are serious about targeting the new generation of online shoppers. With the low entry cost of mobile devices, the move away from desktop solutions to more interactive mobile solutions will only continue. Consumer buying has changed, and mcommerce will remain on a very strong growth trajectory for years to come. Retailers who have been taking a "wait-and-see" approach should jump on board and seize the opportunity at hand, or be destined to go the way of the dinosaur.
Eric Leuenberger is an ecommerce expert, founder of eCommerce Amplifier, and owner of Voom Ventures, LLC, whose products and services help storeowners and operators increase traffic, maximize ROI, decrease expenses, and increase revenue. He can be contacted online at www.voomventures.com or by phone at 1-866-602-2673.