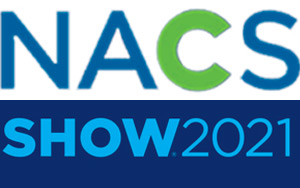 Bringing together convenience and fuel retailing industry professionals for four days of learning, buying, and selling, the National Association of Convenience Stores (NACS) is designed to help businesses grow their bottom line. With events planned all throughout the year, indie retailers can experience timely topics that include legislative advocacy, the newest products and services, and more.
Their next show takes place on October 5-8, 2021 at McCormick Place in Chicago, Illinois. Convenience store industry retailers and suppliers can come together to establish connections, exchange ideas, and experience educational programs for participants of every business size. NACS is a member-driven organization, led by 32 Board of Directors composed of convenience retailers of all sizes from all over the globe.
Improving the Industry Around the Globe
There are more than 1 million convenience stores across the globe. In the U.S. alone, there are 152,720 convenience stores, which conduct 165 million transactions a day and have annual sales of almost $650 billion. NACS plays a critical role in conducting a dynamic scan of global strategic industry issues and sharing insights across countries. They provide the resources, education and training necessary to help global convenience and fuel retailers prepare for the future. In the U.S., NACS communicates the convenience and fuel retailing industry's voice before Congress and federal government agencies on a multitude of issues — from motor fuels to data security to taxes. The organization also tells the industry's story to reporters and journalists across the country and develops videos showcasing retail innovation.
World-Class Events
The NACS Show annually draws 24,000 attendees and is one of many world-class NACS events that are designed to help strengthen the convenience and fuel retailing industry with relevant and timely content that focuses on leadership development, global trends and insights, human resources, future casting and trend analysis for participants of every business size. They also produce the industry's most comprehensive collection of data, trends, and benchmarking tools that examine sales by category and quartile. To help businesses succeed, the organization offers a suite of business solutions that help retailers train their employees, gain new skills, and optimize their resources.
Join thousands of progressive retailer and supplier companies who are harvesting the value that the NACS Show provides. Visit their website at www.nacsshow.com to find out more information on how to sign up today.
NACS Show
October 5-8, 2021
McCormick Place
Chicago, IL