Pet Boss Nation, a coaching business for pet professionals and pet business owners around the world, recently announced the launch of its new mentor program. Made up of hand-picked business experts, retailers can receive one-on-one live coaching sessions to provide advice to help pet industry professionals work through problems and unlock opportunities inside of their business.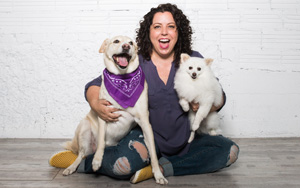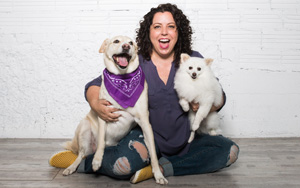 Affordable Coaching to Answer Your Business Questions
This never-before-seen initiative in the pet industry will provide vital consulting aimed to help small businesses thrive during the challenging times they face today. Candace D'Agnolo, Founder and CEO of Pet Boss Nation, says she wanted to create an affordable avenue for smaller retailers who don't have a huge cash flow to work one-on-one with an expensive consultant.
"I spent the first five years in my pet retail shop chasing my tail. There was so much I didn't know about running a business and being a leader. When I found the right mentor, everything changed," said Candace D'Agnolo, CEO and founder of Pet Boss Nation, in a press release.
"Since then with the help of experts who've been there before me, I've successfully sold three businesses. You are your business' #1 asset. When you invest in yourself, you always come out stronger. Whether you need help with inventory management, leadership coaching, content strategy, social media, licensing, sales or more, Pet Boss Nation has the right Mentors to help your business and personal life thrive."
Bringing the Community Together
Pet Boss Nation is a coaching and consulting business for the pet industry, working with mostly brick-and-mortar retailers. Many businesses who are just starting out may not know everything there is to know about running their own store, and that's where Pet Boss Nation comes in. They have a monthly coaching program, besides the mentor program, that focuses on teaching retailers on fulfillment processes and new skill sets as it relates to sales, marketing, and leadership.
"One of the biggest draws to us is our community aspect. Community building has always been important to me and I wanted to bring a new community element that didn't exist in the pet industry. We also like to have a lot of fun, too," D'Agnolo said.
Get In with the Experts
With the new mentor program, D'Agnolo offers a 90-minute video consultation to address businesses' needs in the areas of: Retail + Pet Business Strategy, Developing Team, Live Social Selling, Identifying Gaps and Opportunities for Scaling. The following are just some of Pet Boss Mentors that offer live video coaching sessions for $397 per session. More information on their mentors can be found at www.petbossnation.com/mentors.
Katrina Frank, founder and CEO of Be Frank Consulting, LLC. Coaching session focusing on: Branding, Marketing, Content Strategy and Social.
Wendi Tanner, founder and CEO of Insight Merchant Strategies. Coaching session focusing on: Retail Inventory Management , Cashflow, Merchandise Assortment, New Store/Expansion Strategy and Vendor Negotiation.
Tori Mistick, CEO of Wear Wag Repeat. Coaching session focusing on: Instagram Strategy: Content, Engagement and Working with Influencers, SEO Optimized Blogging Strategy.
Pet Boss Nation has many different retailer success stories from utilizing their coaching, and hopefully many more to come with the new mentor program. Retailers including The Green Spot in Nebraska, The Pet Bistro in Michigan, and Treats on a Leash in Iowa all have their own unique stories on how Pet Boss Nation helped them to better their business. For more information on Pet Boss Nation and what they have to offer, visit www.petpr.com.