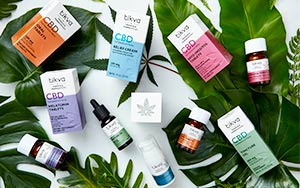 Due to their pharmaceutical DNA, Tikva is unlike any other brand on the CBD market. They set a new bar in the industry by manufacturing their products to the same pharmaceutical standards as over-the-counter medicines, and by creating formulations to help consumers with their specific needs. With a variety of different products to choose from, there is something for everyone.
The Science Behind Tikva
All Tikva products are manufactured exclusively by Panaxia Pharmaceutical Industries — a world renowned Israeli Pharmaceutical company that was established in 2009. For patients, physicians, and caregivers, Panaxia's manufacturing process allows for a level of product consistency and quality that is unparalleled in the current market. Additional processes include ensuring the end product is free from contamination, manufacturing consistency, well-trained personnel, and quality checks throughout the manufacturing process. Panaxia manufactures Tikva's full-spectrum, USA-grown, THC-free hemp CBD products in the U.S. at a GMP facility designed to the same standards as their laboratories in Israel.
CBD + Myo-Inositol
One product that Tikva is particularly proud of is their one-of-a-kind CBD + Myo-Inositol tablets. No other company on the market is offering a nutraceutical such as this, with a specific aim at improving women's health. Myo-Inositol, or vitamin B8, is not a very well-known compound, but it is abundant in the human brain and tissues and plays an important role in not only providing structure to the cells, but also in balancing serotonin, dopamine, and other chemical transmitters in the brain.
A clinical study in 2001 showed Myo-Inositol to be as effective as Prozac at reducing anxiety attacks for those diagnosed with panic disorder. Tikva combines the proven power of this compound with the natural power of CBD into a unique and convenient tablet formulation. Each tablet has 10mg of CBD and 100mg of Myo-Inositol, and users can take one-to-three tablets per day.
CBD + Melatonin
Melatonin is created in the pineal gland and helps regulate the sleep-wake cycle, which can be disrupted by factors from stress, insomnia, alcohol, or too much ambient light before bed. Tikva's CBD + Melatonin tablets are specially formulated to help promote restful sleep without making users feel groggy the next morning. Each tablet has 10mg of CBD and 3mg of melatonin, and they recommend taking one tablet 20 minutes before bedtime.
CBD Relief Cream
Tikva CBD Relief Cream is a great option for those seeking localized relief and increased joint and muscle wellness without a prescription. This proprietary formula penetrates the skin and absorbs quickly to provide the relief users need when they need it. Available in 100mg or 300mg 1 oz bottles, this cream is packed with moisturizing ingredients such as shea butter and jojoba oil, as well as menthol, camphor, and capsicum for a cooling and warming effect.
Tikva also offers full-spectrum CBD tablets, CBD oil tinctures, bath bombs and salts, and other beauty merchandise to help give your customers the perfect night of relaxation they are looking for. To view more of what the brand has to offer, visit their website at www.tikvahealth.com.
Tikva
888-996-3599