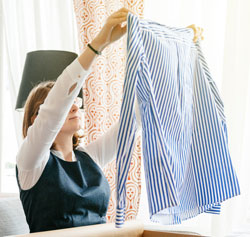 The 'go green' trend continues! After our recent article, Retail Going Green, companies continue to reduce their carbon footprint by buying back old merchandise from customers or giving away products to charity. Retail giants such as IKEA®, The North Face®, and Patagonia® are taking serious steps in reducing as much waste as possible while also maintaining customer loyalty, and they are done in super easy ways that any independent store can do.
To reduce their environmental impact, the furniture company IKEA® has launched a pilot program for taking back used furniture, according to Good News Network. All customers have to do to sell their used furniture is submit photos of their product to IKEA workers for appraisal, and if the item is in decent condition, they will buy back the furniture either for resale or recycling. The customer will then receive a voucher worth up to 50% of the original value of the product.
Their goal is to keep tons of furniture from ending up in landfills. But in doing so they are also maintaining customer loyalty, so shoppers can continue buying IKEA® products. Who can say no to an easy way to get rid of old furniture and a percentage off of their new purchase? This new take-back service is currently only available at their Tempe store in Australia as they test it out, according to the IKEA website.
The North Face®, an outdoor and sporting goods retailer, implemented a "Clothes The Loop" program in all of its retail locations. Customers can drop off used apparel and footwear and receive a $10 reward toward their next purchase of $100 or more. The items can be in any condition, from any brand, according to their website.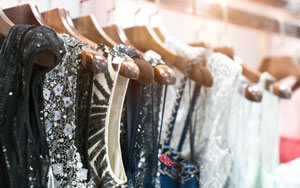 Items dropped in the bins are sent to North Face's non-profit partner, Soles4Soles, whose mission is to create sustainable jobs and provide relief through the distribution of shoes and clothing. Donated items are used for disaster relief or micro-enterprise programs that aim to provide small entrepreneurs with business opportunities, according to their website.
Patagonia®, another outdoor apparel retailer, has a "Worn Wear" program where customers can trade in their used Patagonia gear at any retail location and they will be given credit toward a future purchase. Once repurchased, the company then cleans and repairs the items and lists them for sale at a discount, according to the Patagonia website.
The Council for Textile Recycling states that "the average U.S. citizen throws away 70 pounds of clothing and other textiles annually." And that's just from one person. Imagine how much waste we can reduce if we recycle or donate old clothing? By simply offering an in-store discount when customers sell back their used clothing, your store can help be a part of this change and maintain loyal customers.