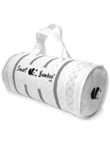 Smart Bamboo combines beauty with eco in a line of luxury bedding. They sell bamboo sheets, memory foam pillows, mattresses, and their new smart adjustable beds, all made in the U.S.A. One customer said the Smart Bamboo mattress is the only mattress she owned in the last 60 years that finally made her back pain go away.
Smart Bamboo started as an idea in 2013, after seeing the need for a pillow that is comfortable for all types of sleepers with different needs. After only one year of being in business the company proudly offered 110 locations to promote their brand. Most of their products are certified by CertiPUR-US, which means that the foam inside the pillow is harmless and eco-friendly, to bring the best sleep and comfort to everyone.
The company's newest product, the Smart Adjustable Bed, is great for people with sleep apnea, heartburn, acid reflux, and GERD. This creative bed allows people to sleep upright and elevate their legs, which can help eliminate snoring, relive lower back pain, and bring better circulation into the legs. It comes with a wireless remote control, a mattress retainer system to keep the mattress from sliding when it is being raised and lowered, and it has an easy assembly.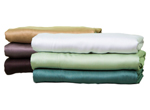 Smart Bamboo is also offering a new service that is unique to their company, according to the CEO Moran Haimzon. "We're not just selling products anymore, but instead helping companies to make their own brand," Haimzon said. "A big issue today is that a lot of customers want to sell products online but don't know how to set up their own brand. This is where we step in and help with the set-up of their own name."
With the help of Smart Bamboo, they can help design your logo, trademark service, domain, and website. Instead of buying and selling products, they are helping companies to make their own brand. According to Haimzon it has been really successful so far, and they are helping about ten customers to build their own brand. They work with design factories and a legal department to buy a domain and trademark, and also work with companies to build a selling strategy.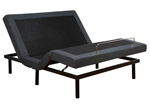 Smart Bamboo first got into business to bring an idea to reality to help better people's lives. With these products, customers will be relieved to finally have that sleeping experience they have been longing for. It's with passion and authenticity that they developed an entire line of bedding products and are excited to bring them to your store. To learn more about Smart Bamboo and all of the products they have to offer visit www.thesmartbamboo.com.