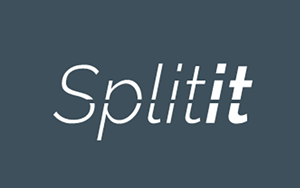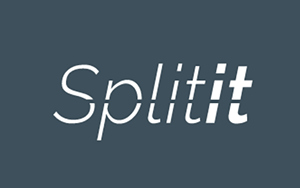 More and more retailers are allowing customers to pay for products in installments, with big players such as H&M, ASOS and Topshop having the service readily available for shoppers. Research from Splitit, a global installment payment solution provider, found that 35 percent of shoppers are more likely to make a purchase online if retailers offered the ability to pay in interest-free monthly installment payments.
"What we've found from our customers is that one of the greatest parts about making a purchase through our service is the price and interest-free monthly payments, which allows them to manage cash flow and pay over a period of months," Brad Paterson, CEO of Splitit, said. "This makes purchases more achievable and they can borrow what they need."
Think About What Your Customers Want
Buy now, pay later services are not new, and Splitit has plenty of competitors such as Klarna and Affirm. Why do shoppers want installment options in the first place? It seems on the surface that many shoppers already have credit cards, especially in the U.S., where over 70 percent of shoppers have cards, compared to Europe where an average of 34 percent of people have credit cards, according to a Splitit report.
With credit cards in hand, consumers can choose to pay over time however they like. Installment plans may even look like a throwback to a previous era, since installment plans were first introduced by retailers a century ago as a way to extend credit before consumer credit became a more formalized system.
Is An Installment Plan Right For Your Store?
"If retailers are looking to improve websites or conversions, this is a premium installment payment plan and can improve conversion rates," Paterson said. "Price and a competent checkout experience dramatically reduces the hurdle that ecommerce provides — and the Splitit model is great for accomplishing just that."
Creating friction during the checkout process is the surest way to frustrate and turn customers away. In a recent Splitit survey, they found that 87 percent of online shoppers will abandon their carts during the checkout process if the process is too complicated, and 55 percent of all online shoppers would actually never return to the site.
Splitit only provides installments on credit cards at the point of sale, which allows merchants to accept installments for any consumer that has a credit card. Once the transaction is made, Splitit will put a hold on the transaction and bill the customer monthly in installments. This process helps to leverage the credit cards between the market today and help with debt, ultimately helping consumers control their purchases more.
The Competition Is… Not So Fierce
Unlike its competitors, Splitit approves all consumers for purchases without a credit check or application. They are also the only provider that offers installments on credit cards, while others provide the service in the form of financing. There's no expiration and shoppers are able to manage their purchases by putting them on an installment plan.
Paterson advises that retailers should scrutinize buy-now-pay-later providers' revenue models, as some can add cost along with additional setup fees and payment processing fees over and above the standard merchant fees charged by the merchant's bank. And since Splitit simply utilizes the customer's existing credit card, there's no extra hassle during the checkout process with having to fill out excessive forms, perform credit or background checks, or any extra added fees. A seamless checkout experience is the ultimate goal for consumers, so adding all these extra steps is a no-go.
The Payment Landscape Guide
To help retailers choose the right buy-now-pay-later option for their shoppers, Splitit has a new objective guide. This shares advice for retailers assessing providers and an easy-to-use grid to help compare them via late fees, geographic availability, credit checks, and more.