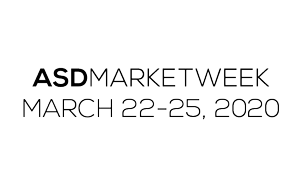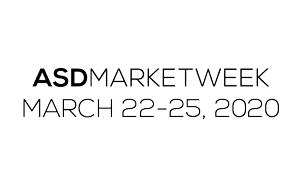 ASD Market Week is the most comprehensive trade show for consumer merchandise in the U.S. As the leading B2B trade show in Las Vegas, ASD brings the world's widest variety of retail merchandise together in one efficient shopping experience. Retailers of all sizes will find that the ASD Market Week show floor is filled with quality choices at every wholesale price point.
Show Overview
The March ASD Market Week show takes place from Sunday, March 22nd, through Wednesday, March 25th. Whether you have an online store, a brick-and-mortar business, or both, ASD is truly the wholesale buying event that can't be missed for any small to large sized retail, e-commerce, distribution, or importing business.
What's more, ASD Market Week is also home to SourceDirect — the premier show for retailers to buy directly from overseas manufacturers. It's the top destination for global importers, distributors, wholesalers, and product development companies. SourceDirect will take place during the March show, so if you're already registered to attend ASD, you're all set.
Product & Buyer Categories
ASD Market Week brings the world's widest variety of merchandise together in one efficient trade show that's as easy to shop as it is to love. ASD is loaded with quality choices at every price point. This well-established trade show continues to grow, attracting tens of thousands of loyal buyers from every retail and distribution channel across the globe.
With over 2,700 vendors, one million plus products, and 19 different merchandise categories, retailers are sure to find everything they need at ASD. Buyers will also be able to make the merchandise they buy at this trade show go farther because of the impressive margins obtained from the thousands of vendors and exhibitors on the show floor.
Top 5 Reasons to Attend:
Highest Margin Merchandise. ASD is the only retail merchandise trade show where buyers find high margin products at low wholesale prices, with margins greatly exceeding the 50 percent level.
On-Trend New Products. No matter what television show, fashion style or lifestyle trend is happening in the marketplace, the vendors you'll find at ASD will offer your store the chance to purchase on-trend merchandise at fantastic wholesale prices.
100+ Educational Sessions. Unlike any other show in the market, ASD offers an array of free retail education sessions during the show.
One Place at One Time. With 2,700+ exhibitors to shop, your retail buying trip will be more cost-effective and more efficient because you can find everything you need in one centralized location.
Exclusive Buyer Perks. ASD partners with the best hotels, popular shows, and clubs to bring buyers exclusive deals so that you can make the most of your buying trips after-hours.
ASD Market Week
Sunday, March 22: 9:00am – 6:00pm
Monday, March 23: 9:00am – 6:00pm
Tuesday, March 24: 9:00am – 6:00pm
Wednesday, March 25: 9:00am – 4:00pm
Web.: www.asdonline.com