Sourcing closeout and liquidation wholesale suppliers is a great way for retailers to purchase merchandise on a budget. Many of these companies get their products from retailers that are going out of business, from unwanted customer returns, or shelf pulls — ultimately offering you the best deal for these cheaply-sourced items.
---
What Are Wholesale Liquidators?
Wholesale liquidators are suppliers who have large amounts of surplus wholesale merchandise. Many quality liquidators work with name brand retailers to purchase their extra inventory at low rates. This extra merchandise can be from customer returns, seasonal changes, overstocks, or imperfect qualities. Liquidators handle the items major retailers no longer wish to sell.
Liquidators purchase this excess inventory in very large quantities. These companies typically have warehouses to accommodate many pallets and truckloads or products. Retailers then buy these pallets and truckloads of merchandise at rates well below regular wholesale.
The quality of products can range from brand-new to like-new, returns, all the way to salvaged merchandise. Returns and salvaged merchandise can offer small businesses the best value and largest margins if you can put more effort into repairing and repackaging products. Brand-new products and like-new products are a perfect fit for sellers who want their merchandise to be retail ready with little to no effort.
---
What Are Closeout Suppliers?
Closeout suppliers are very similar to liquidation suppliers. They have a limited and large amount of a particular product they are looking to sell at a highly discounted rate. Similar to liquidators, closeout merchandise is usually overstock or out-of-season merchandise.
Closeout and liquidation suppliers are a critical resource for small retailers. Having competitive prices is crucial to your business. Sourcing from closeouts and liquidations allows you to purchase in-demand goods at rates way below regular wholesale, which you can then resell at price points below your competitors, without sacrificing your profit margins.
---
Top 10 Closeout and Liquidation Suppliers
Looking to get started sourcing this discounted merchandise? Here is a list of 10 trusted suppliers to help jumpstart your closeout and liquidation journey: 
---
Also known as All Star Wholesalers, this supplier offers wholesale lots, surplus merchandise, warehouse overstocks, customer returns, closeouts, shelf pulls, and excess inventory. With a huge variety of pallets to choose from, along with an assortment of case boxed goods to choose from, there is something for everyone. Feel free to take a look at some of the products they sell on their website, or stop in and see the items at their warehouse located in Tazewell, Tennessee.
---
Bargain Max offers great deals on name brand inventory such as clothing, tools, home decor, toys, sports stuff, and more. They get closeouts and surplus from other companies that close down and sell them out at below wholesale prices.
---
This B2B company specializes in low-cost, high return retail products to resellers of all sizes and experience levels. All the items listed on their website are located in their distribution center in Springfield, Illinois. Here, you can shop from closeouts, overstocks, returns, inventory buy-outs, and going out of business acquisitions.
---
As an industry leader, Direct Liquidation works with top national retailers and manufacturers to sell retailers a variety of name brand and other quality merchandise. The company has 6 locations throughout the U.S. and Canada so you can receive your shipments quickly. They also refurbish product returns at their in-house facilities to ensure they operate according to the manufacturer's original specifications and are placed in retail-ready packaging for resale.
---
H & J Liquidators and Closeouts, Inc. specializes in providing high-quality merchandise at prices often unheard of in the closeout industry. With 30 years of experience, retailers can choose from a large selection of merchandise for prices that start at under five cents. Serving almost the entire wholesale and retail community, all of their merchandise is on-site and ships from Des Plaines, Illinois. Some of the categories you can shop from include apparel, home decor, fashion accessories, party supplies, dollar store, and more.
---
For over 30 years, Kole Imports has been one of the nation's leading direct importers of general merchandise. They offer thousands of closeout products in hundreds of different categories, including pet supplies, automotive products, toys, health and beauty, home decor, and more — all for a bargain. The company actively seeks and purchases closeouts domestically to provide retailers with dynamic product offerings that change daily.
---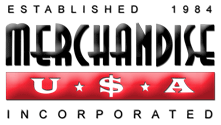 For over 35 years, Merchandise USA has been a closeout and excess inventory liquidator. All available at unbelievably low prices, you can shop from closeout products in categories such as fashion accessories, toys, housewares, books, crafts, and more. As one of the largest wholesale liquidators in the country, there is a reason why so many retailers rely on them to get bargain merchandise to resell.
---
With an easy-to-navigate website, Palletfly offers a wide range of products at below wholesale prices. Retailers can browse from pallets of every type of product including kitchenwares, cell phone accessories, toys, home decor, electronics, and more. Not only can you expect great deals, but you can also purchase them with just a few clicks.
---
Specializing in consumer goods, food, health and beauty, paper goods, apparel, cosmetics, and more, Source Trading International is a full house liquidator. Located in Georgia, this is where retailers can find really great bargains on merchandise.
---
Making their debut in 2022, this family owned business specializes in liquidation merchandise. They offer a variety of closeout products in categories such as health and beauty, furniture, fashion accessories, apparel, and more. Via Trading caters to businesses large and small, no matter how much experience you have.
---
For even more closeout and liquidation companies, check out WholesaleCentral.com and click on the 'Closeout Suppliers' product category.