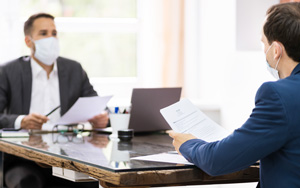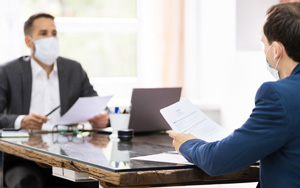 Thanksgiving, Black Friday, and Christmas are coming up fast, and major retailers such as Best Buy, Kohl's, Target, and Walmart are already changing their holiday store operations this year due to COVID-19. To accommodate these new operations, like increased pick-up and delivery options for customers, store managers will need extra hands on deck.
Preparing for the Expected Shopping Rush
A recent survey of small business owners and employees, curated by Mark McKee, President and COO of OnPay, found that the average company laid off or furloughed 27 percent of its employees. While many small businesses needed to furlough workers to help with costs, any and all help is going to be crucial for surviving the busiest shopping season of the year.
"What in-person shopping will look like for retailers for holiday 2020 is still largely unknown," McKee said. "With that said, many consumers have made the transition to shopping online or using no-contact services like curbside pickup. That means tracking KPI's will likely look different this season as will hiring to meet them. And if retailers want to keep up with those trends, it will also likely mean staffing and operational changes."
When Should Retailers Start Hiring?
Both McKee and Keith Kitani, CEO of GuideSpark, a change communications platform, say retailers need to start thinking about hiring for the holidays right now. The fact is the need for exactly how many employees is unpredictable due to the pandemic, but even still, indie retailers need to prepare for the unknown.
"It will be important for small retailers to carefully assess their staffing and coverage needs both for their existing team and any seasonal hires. And, because things will be fluid during the holiday rush, now is the time to consider adding timekeeping and scheduling tools to optimize the process, adhere to predictive scheduling laws, and maximize back-office productivity," McKee said.
The Differences with the Hiring Processes
When starting to rehire or bring on new employees, Kitani says business owners don't have to start from scratch when thinking about the new cleanliness and social distancing practices that need to be put in place. The key here is communication: you can tape posters around the backroom and shopping areas, but it's important to reinforce those processes with each employee.
"For some retailers, onboarding and training will look very different this year, but there are ways to make it a smooth process," McKee said. "If you use cloud-based HR software, your new hires and returning workers can complete most of their paperwork online. This makes it easier for them and allows your employees to get right to work when they are on the sales floor or in the stocking room. Most time-keeping and scheduling software now feature touch-free clock in and out as well as the ability to review their schedule all from an app on their phone."
No matter if you are operating a physical or online storefront, retail employees are now working through an incredibly different environment, so it's important to talk about it as part of onboarding and training, according to McKee. The physical and mental health of employees is always paramount to your business.