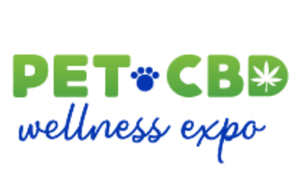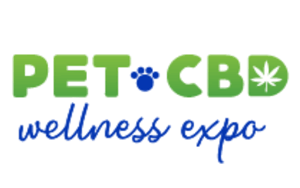 Perfect for veterinarian clinics, pet stores, manufacturers, ecommerce retailers, and all pet lovers alike, the Pet CBD Expo has everything you need to keep your store stocked with the latest CBD products on the market. This trade show is a networking opportunity, a place for pet-lovers to learn and shop, and an educational experience, all rolled into one pet-friendly event.
The Pet CBD Expo is for the general public as well as retailers and other industry professionals, and even pets! So there's no need to leave your furry friend at home for this trip. This event is all indoors with over 25,000 square feet of exhibitor space. Exhibitors are allowed to sell non-pet products at their booth, so there will be plenty to look at and shop.
The Pet CBD Expo has three separate events this year: in Texas, Missouri, and California. The Texas trade show is taking place from April 18 – 19, the Missouri trade show is taking place from April 24 – 26, and the California trade show is taking place from August 28 – 30.
There are so many different elements attendees can get out of the Pet CBD Expo, including:
Educational Seminars. Looking to learn more about the medicinal values of CBD or the proper dosage for pets? This expo will feature speakers covering all aspects of the pet CBD world.
Product Demonstrations. Gain insight on the cutting edge of the pet CBD industry through product demonstrations. This is also a great time to review the newest products on the market.
Pet CBD Products, Treats & Brands. With 25,000 square feet featuring the pet CBD industry's brightest and finest, get ready to show your customers what these products can do for their pet.
Brand Building Opportunity. There are thousands of attendees at the Pet CBD Expo, so you are sure to get the exposure you want if you'd like to exhibit your products.
Hundreds of vendors and investors come from all walks of the pet CBD industry under one roof, so get mingling and make those lasting connections.
Speaking Opportunity. There will be plenty of educational seminars, legal seminars, cultivation processes and many other educational topics at this trade show. If you're looking to get your message out, this is the place.
Don't wait until it's too late to secure your spot at the next Pet CBD Expo. To purchase tickets and to find more information, visit their website at petcbdexpo.com.
Pet CBD & Wellness Expo TEXAS
April 18 – 19, 2020
Mesquite Convention Center
Mesquite, TX
Pet CBD & Wellness Expo MIDWEST
April 24 – 26, 2020
Olympia Event Center
St. Louis, MO
Pet CBD & Wellness Expo WEST COAST
August 28 – 30, 2020
Visalia Convention Center
Visalia, CA