It is that time to start dreaming of warmer weather and getting your customers ready with everything they need for their planned vacations. From tote bags and flashy sandals to unique statement jewelry pieces, Wholesale Central has retailers covered with some of our favorite spring fashion and accessories:
---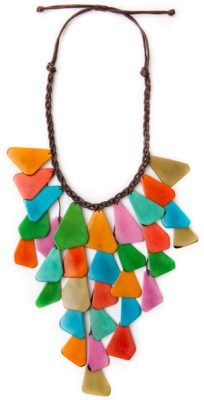 A must-have statement piece next season, this Scarlett Necklace features a bold and colorful cascade of hand-carved tagua pieces. Made from sustainable tagua nut, it is adjustable to suit preferred lengths and has a wax cotton cord. All pieces are handmade in Ecuador. Due to the nature and size of tagua nuts, all sizes are approximate and not exact.
Organic Tagua Jewelry
www.organictaguajewelry.com
---

Lisa-3 Sandals
These gorgeous satin slides have a lightly padded insole for comfort. They have a slip-on entry with beautiful rhinestone details, and are available in the colors Black, Butter, Nude, Pink, Green, and Violet.
Liliana Shoes
626-810-7088
www.wholesale-lilianashoes.com 
---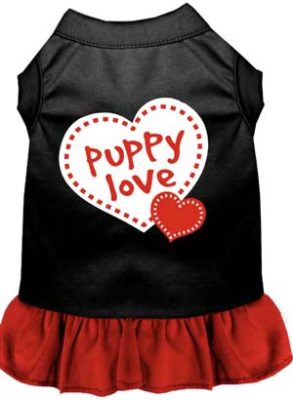 Furbabies need fashion this spring, too, and these adorable doggie dresses are perfect for a fashionable stroll in the park. Mirage Pet Products offers a variety of colors, designs, and sizes to choose from to suit all types of dogs.
Mirage Pet Products
800-890-5733
www.miragepetproducts.com 
---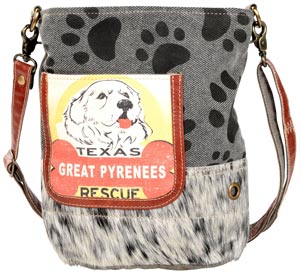 This extremely popular tote bag is made from over 200 recycled military tent and truck tarp bags. Measuring 15" x 13.75", it comes with a front pocket and adjustable straps.
Benjamin International
800-488-4699
www.benjamininternational.com 
---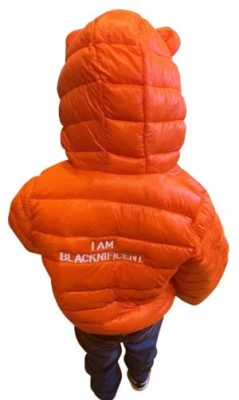 I Am Blacknificent Jacket
This jacket is the perfect way to represent your race with pride. Available in a variety of colors and sizes, these jackets offer a fashionable way to stay warm during the spring until the summer season finally breaks.
IamBlacknificient T-Shirt Collection Company
253-254-1941
---
This unique, hand hammered hair hoop features a crescent moon shape with a matching pin in gold finish brass. It beautifully adds some flair to a hairstyle and is easy to put in. The dimensions are 2.25" x 2.75" and the stick is six inches.
Matr Boomie Wholesale
512-535-5228
www.wholesale.matrboomie.com 
---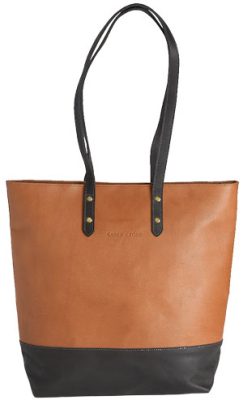 Beautifully lined with canvas and made with thick black leather straps, this handcrafted, full-grain leather tote will become an everyday staple for your customers. A departure from the traditionally known bright hues of African fashion, yet mirrored by the earthy tones of the landscapes and scenery of the continent, this tote seamlessly coordinates with any outfit or setting while being an emblem of longevity, stability, and luxury draped over the shoulder.
Sarep + Rose
www.sarepandrose.com
---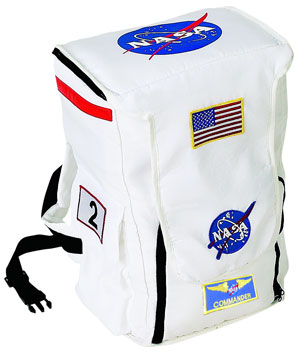 This Backpack has all the right aspects to complete your customers' Jr. Astronaut's dream mission. It will hold all of their space gear and includes a top compartment for an astronaut suit or boots, a bottom compartment that stores an astronaut space helmet, and side pockets for tools. The three-way harness system provides comfort while also giving it a realistic look and feel.
Aeromax Inc
877-776-2291
www.aeromaxtoys.com 
---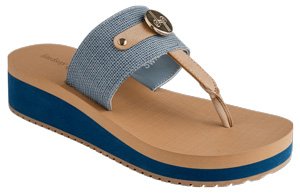 Kennedy Shoe
Kennedy from Lindsay Phillips is a PU woven denim with tan overlay thong sandal featuring a Lindsay Phillips removable snap. This is the perfect sandal to get your customers ready for the spring and summer months that will also provide them comfort.
Lindsay Phillips 
800-325-6116 ext. 294
www.lindsay-phillips.com 
---
This is the original hip band with zippered pockets. It is a great product to hold essentials like cell phones, keys, wallets, lip gloss, and medical devices. Perfect for working out, walking the dog, pickleball and golf, travel, and sporting events, this will be your customers' next favorite accessory. It is flattering, fashionable, and comfortable.
Hips Sister
www.hipssister.com
---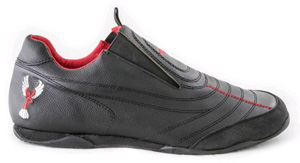 The stealthy matte black styling and sexy red lines in this athletic shoe are a nod to the SR-71 Blackbird Stealth bomber. This super lightweight shoe, combined with a patented "Ground Zero" outsole, is the perfect choice for martial artists and athletes alike wanting a streamline, but very active shoe simultaneously. It has loads of traction, even in wet conditions, and the pivot disks are specifically placed for aiding in changing direction while still remaining rooted.
Talon Footwear
www.talonfootwear.com
---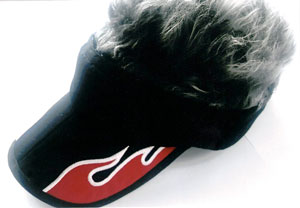 This patented product offers a truly magical experience for all who wear it. It can be used as a sun visor, or with hair attached, it turns into a hairy cap. Great for men, women, and children of all ages! They come in a variety of colors and designs.
Magic Visor
510-701-3348
www.magicvisors.com 
---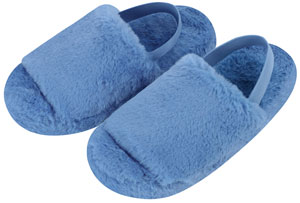 These soft faux fur open toe sliders come with an elastic band for comfort and fashion. Available in four fresh spring colors including Pretty Pink, Light Lavender, Clear Blue, and Black, they are also machine washable. Each slider also has non-skid soles so your customers can stay safe on slippery surfaces.
Snoozies
www.buyersdirectonline.com
---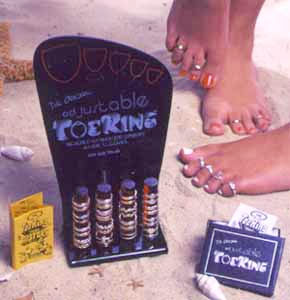 Perfect for the beach, at a show, or with sandaled feet, these high quality adjustable toe rings are the perfect fashion statement for your customers this spring. Your pre pack will come with sterling silver and 12-karat gold toe rings, all made in the USA. One size fits all, since they are adjustable.
Evergreen Marketing
410-653-2596
www.f4green.com
---
Related articles: