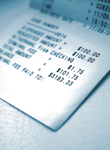 Retailers online and offline will have more in common than they think if Congress makes a decision to support three recent legislative proposals on the topic of online sales tax. "With three bills offered in just over three months, Congress has gotten the message and is ready to act," says Matthew Shay, NRF president and CEO. The National Retail Federation (NRF) strongly supports legislation that would make it easier for states to require all retailers (brick and mortars and e-tailers alike) to collect sales tax and to do so in the same manner.
What Proposals Will Make a Difference?
Among the proposals is the Marketplace Equity Act, introduced in October, which seeks to provide a framework for states to collect sales taxes from out-of-state online retailers who sell products to their residents. Recently introduced was the Marketplace Fairness Act, the third and final major sales tax measure introduced at the end of 2011. "It's not just about retail. Fair sales tax laws are needed so budget cuts don't force layoffs for essential workers like police, firefighters and school teachers," notes Shay. Shay isn't alone in his view of the overall picture. Results from a poll conducted by Purple Strategies for the NRF found:
1) 83 percent agree that "we need a clearer approach that will simplify how sales tax is collected."
2) 70 percent agree that "the current law hurts businesses and consumers by setting two different standards for collecting sales tax."
3) 61 percent agree that "the current sales tax rules deny states critical revenue they need to pay for schools, police and firefighters."
With federal legislation that ensures simpler, more uniform collection of sales tax, $24 billion in additional revenue will be available to state and local governments. "In a 21st Century retail industry, we ought to have a 21st Century system to ensure uniform collection of sales tax. A modern approach to this issue would provide states with additional revenue in order to protect jobs that are badly needed to support American families and keep our communities economically healthy," adds Shay.