For business leaders in 2013, now is the time to emphasize the "custom" in customer. Products and services offered by these wholesale professionals generate loyalty, when tailored to fit buyers' needs. The following review features insights from top executives, as they share their experience on how to maximize results and build retail profits.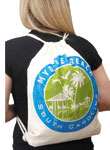 For Kevin Downey, VP of Sales at State Line Bag Company, his best business advice is counterintuitive. "I see many store owners looking for finished goods that can be quickly bought and sold, but that isn't necessarily a positive thing," he points out. "What makes a winning company is actually giving customers those unusual products that can't be found at any other retail location. In 2013 it will be imperative to offer customization." The ability to modify or print items onsite, he suggests, gives retailers an edge on the competition.
In Downey's experience with State Line Bag Company's muslin bags, he has seen a rise in online community retailers on Etsy and Artfire, taking basic products and altering them with personalized designs. "Those are the clients who are making money hand over fist right now," he says. One customer in particular purchases muslin bags from State Line for $.15 each, and is able to sell them online for $5 or more. "Her profits are extremely high because this personal touch is what shoppers want, now more than ever." State Line Bags' retail customers have been able to make nearly any profit margin they wish, if they make custom work available in-house.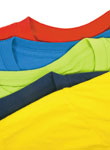 Retailers looking for blank apparel to customize can turn to Cotton Connection. The company is a leading source for First Quality Closeouts and Irregulars, and these basic products will help retailers with their bottom line. In addition, Cotton Connection also provides screen printing and embroidery services.
Cotton Connection offers products that are easy for retailers to customize with monograms or prints. The company has been selling activewear to independent retailers since the early 1980s, when it launched as a small, family owned operation. Now an official partner with Gildan, Alstyle Apparel, Fruit of the Loom and Jerzees, Cotton Connection stays on top of the latest trends to ensure strong sales. Their product offerings include T-Shirts, Sweatshirts, Sweatpants, Sport Shirts, Socks, Thermal Underwear and many seasonal items.
Product quality is an essential factor in building customer loyalty. One of Cotton Connection's top priorities is to ensure that its merchandise measures up to customer expectations. "We put our customers first and adapt our business to breaking trends in the retail industry," offers Ibrahim Kothawala, director of operations. Ibrahim says Cotton Connection will diversify its product offerings for 2013, and retailers will be able to view the latest products on the company's revolutionary website. By updating its products to reflect the latest fashions, while continuing to offer customizable basics, Cotton Connection has secured its place among this year's business leaders.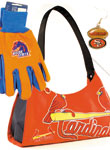 When it comes to corporate strategy, St. Louis Wholesale's owner and founder, Craig Pinkerton, knows success does not always mean springing for the lowest price. He remembers his first wholesale buy in 1998, a case of 150,000 three-and-a-half-inch floppy disks that he found nearly impossible to sell. "I learned that just because an item is easy to buy, doesn't mean it will be easy to sell," he shares. "If the company you're buying from can't sell an item, there's likely a reason for it. Sometimes it's wiser to spend more on something you'll be able to sell."
Pinkerton's customers regularly flock to the company's licensed sports team goods, souvenirs and accessories, which retail for $4.99 to $19.99. To ensure that St. Louis Wholesale is able to offer the best selection of merchandise, Pinkerton looks to international sources and takes cues from customers. He attributes the success of St. Louis Wholesale to the relationships that employees cultivate with vendors and manufacturers, and to the influence of Mark Woods of Novelty Inc., a late friend who taught him to always take advice, because advice is always free. By approaching business in this way, St. Louis Wholesale continues to prosper and grow.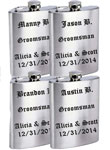 Building an inventory can take several years, but today's industry leaders have seen their persistence pay off. Chris Barton, president of CKB Products, a wholesaler of items ranging from flasks to leather jackets, founded the company when he was still in high school. "I started from the ground up by selling baseball cards on eBay from home," he recalls. "As sales began to pick up, I slowly added other items to my inventory. I made a few connections so that I was able to get my hands on high volumes of merchandise at discount prices, then sold them for a competitive rate." Over the past few years, CKB Products has become a direct importer of international products, which has facilitated its growth into a multimillion dollar company. In the first two quarters of 2013, Barton plans to launch around 100 new products per month, plus an additional 50 new products per month for the second half of the year.
The importance of listening to customers' needs is one of the most vital lessons Barton says he has learned in the wholesale industry. As a result, customers are free to order as many or as few of any item as they choose. Wholesale prices range from $1 to $100, with tiered pricing based on volume. In terms of keeping customers happy, Barton agrees that customization options are a great feature for boosting sales. For CKB Wholesale, this means offering personalized monograming, etching or printing on several of its products, such as flasks and umbrellas.
The New Year brings new products, new challenges and new goals for business owners. By learning from the successes of Independent Retailer's 2013 industry leaders, retailers can adopt surefire strategies to accelerate their own profits this year.
For more information:
State Line Bag Co.
4745 W. 136th Street
Leawood, KS 66224
Toll Free: 877-377-8071
Tel.: 913-402-6010
Website: www.statelinebag.com

Cotton Connection
4850 South Kilbourn Avenue
Chicago, IL 60632
Toll Free: 800-635-1104
Tel.: 773-523-0505
Website: www.cottonconnection.com

St. Louis Wholesale LLC
801 Texas Court
O'Fallon, MO 63366
Toll Free: 800-340-7642
Tel.: 636-281-1391
Website: www.stlouiswholesale.com

CKB Products
8900 Directors Row
Dallas, TX 75247
Toll Free: 888-252-2897
Tel.: 214-951-0488
Website: www.ckbproducts.com