The new year is finally upon us and even though the holidays are behind us, the busy season is far from over. Consumers are ready to spend any cash or cards they received as gifts, and then we have the big pain point: returns! *Ouch.* But let's not get into that just yet, we want to keep riding the happy vibes for now.
As indie retailers are looking to restock their shelves after the holidays, we've got some great new and trending products to spark some creativity. Whether or not you end up purchasing these items, let them at least be a good starting point to getting your store full of everything that consumers will be looking to buy. Here is Independent Retailer's list of trending products for the new year:
APPAREL
Fleece-Lined Leggings
Keep your customers warm during these cold winter months with these comfortable, breathable, and smooth fleece-lined leggings. The items come full-length with a banded ankle and a flattering 4 in. waistband. For only $4.50 per item, retailers are sure to make a profit from these warm leggings. Available in navy, burgundy, heather and black.
DM Merchandising Inc.
Tel.: 800-548-6784
www.247dm.com/product/britts-knits
---
COSMETICS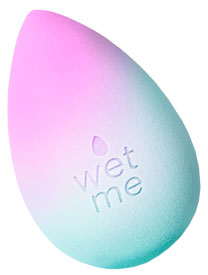 BEAUTYBLENDER® Wave Shadeshifter Sponge
Applying makeup has never been easier with this new, innovative makeup sponge. Latex-free, scent-free, cruelty-free and handcrafted in the U.S., this sponge will apply makeup flawlessly every time without absorbing the foundation. Simply wet the sponge, squeeze out excess water, and apply makeup. And the best part is this baby even changes colors when soaked in water!
Rea.deeming Beauty, Inc.
beautyblender.com
---
FOOD & GROCERY

Koios Beverage
Koios is a canned nootropic beverage that provides a science-based approach to nutrition and human optimization. Koios is packed with nootropics, a brain health supplement and other natural, organic compounds that have been shown to boost productivity without using harmful chemicals or stimulants. So many energy drinks on the market today are sugar-filled and caffeine-packed, give your customers a healthier choice with these innovative new drinks.
Koios Beverage Corp.
Tel.: 844-255-6467
koiosbeveragecorp.com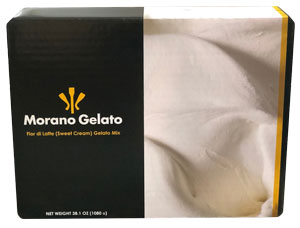 The Morano Gelato Mix
Consumers can now make creamy, delicious, restaurant-quality gelato right in the comfort of their homes with Morano Gelato's new home mix. This product is the industry's first home mix for gelato, based on the recipe from the Northeast gelato company that has been called "America's Best Gelato." The only flavor currently available for wholesale is Fior di Latte (sweet cream).
Morano Gelato
Tel.: 617-244-5200
www.moranogelato.com/home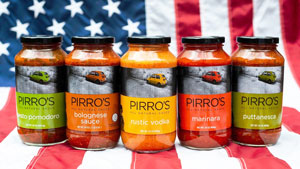 Gluten-Free Italian Sauce
This line of all-natural, gluten-free Italian sauces are comprised of six mouth-watering, perfectly seasoned flavors that make any meal vastly more delicious. Sourcing fresh, top-of-the-line ingredients, Pirro's Sauce has excelled in applying old world recipes to today's discerning palates. Available flavors include Bolognese, Marinara, Pesto Pomodoro, Pizza, Rustic Vodka, and Puttanesca. All sauces are made in the U.S.A.
Pirro's Sauces
pirrossauce.com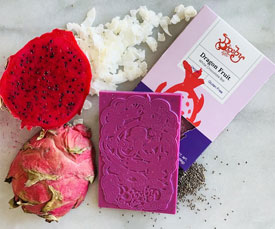 Smoothie Bar Collection
Bixby & Co. takes on the new year with a whole new line of chocolate bars. This "Smoothie Collection" is completely vegan, infused with delectable spices, teas, plants and fruits and best of all, everything is made right in Maine. The vegan smoothie base is a white chocolate innovation by using coconut milk. There are seven different flavors, including Wild Blueberry, Raspberry Crunch, Coconut Nib Swirl, and Matcha, among others.
Bixby & Co.
Tel.: 207-691-2634
bixbyco.com

Keto-Friendly Hot Sauces
With the Keto diet being all the rage recently, start your customers on the deliciously right track with these vegan and keto-friendly hot sauces. The sauces — The Barrel, Carrot Habanero, ChChCherry Bomb, Chi-Racha and Jalapeno Lime — are available now for wholesale orders online at coopsauce.com. All five wild-fermented sauces start with probiotic bases and non-GMO produced from small farms in Illinois and Michigan.
Co-Op Sauce
www.coopsauce.com
---
HANDBAGS
Sarah Jean Polka Dot Bucket Handbag
Crafted from 100% soft PU, this bucket-style bag comes with a durable drawstring for a stylish yet secure closure. This adorable bag is roomy enough to fit all the essentials such as most phones, wallets, keys, brushes, makeup and sunglasses. Your customers also won't have to worry about spillage on the bag, with its waterproof design, it easily cleans up with a damp cloth.
SCORE! Designs, Inc.
Tel.: 210-383-4797
www.wholesalescoregamedaybag.com
---
SUNGLASSES & EYEWEAR
Color Coded Sunglass Assortments
American Style Sunglasses make it easy to reorder with their color coded categories. Action and sports sunglasses are marked as red, fashion sunglasses are marked as white, and cool and trendy sunglasses are marked as blue. With dozens of styles to choose from at amazingly low prices, these Red, White and Blue shades will be a good profit source for you.
American Style Sunglasses
Tel.: 844-426-7895
www.americanstylesunglasses.com
---
HOME DÉCOR
Handmade Gourd Birdhouses
Perfect for the springtime buying season, this unique gourd birdhouse is handmade in Peru. For the Love of Gourds provides fair trade for every one of their products, and the designer works firsthand with the makers in Peru. Each gourd is woodburned, not containing any dye, creating naturally beautiful shades of brown and black. These durable birdhouses will last your customers all throughout the spring and summer seasons, as well as many years to come.
For the Love of Gourds
Tel.: 419-206-0511
www.loveofgourds.com
---
HEADWEAR
Sports Teams Hats
Patter's Collectibles has a wide variety of sports memorabilia, including an assortment of winter knit and baseball hats. Featuring sports teams from the MLB, NBA, NCAA, NFL and others, these hats are the perfect way to get your customers geared-up and supporting their favorite teams. Stock up on NFL hats so your customers are ready for the Super Bowl.
Patter's Collectibles
Tel.: 412-916-2456
patterscollectibles.com
---
OUTDOOR ACCESSORIES
Rechargeable Hand Warmers
The brand that brought everyone high quality lighters now has a line of portable and rechargeable hand warmers. Perfect for those customers who like to brave the cold weather, these warmers can keep hands warm for up to nine hours. Offered in a variety of colors and designs, each warmer comes with a convenient power bank to recharge the device so your customers can stay warm no matter where they go.
Zippo
Tel.: 888-442-1932
www.wholesalecentral.com/zippo0001
---
JEWELRY
Vata Geode Ring
These unique rings will make your store stand out from the rest. Available in a variety of colorful stones, these statement rings are handmade around the natural wonders of stalactites and geodes and are adjustable to fit anyone. Due to the nature of the materials, these stones may vary slightly in size and color. No two rings will be exactly the same, but they will all be beautiful.
Peace Love Bling
Tel.: 614-233-1508
www.wholesalecentral.com/peacel0001
---
PET PRODUCTS
Doggie Water 2 Go
I'm sure you've heard of portable dog water bowls, but have you heard of portable dog water in a cup? Doggie Water 2 Go is the new, revolutionary way to hydrate pets everywhere. These packets of filtered water are filled with minerals and electrolytes to replenish dogs and keep them healthily hydrated. These bowls are also super easy to use and mess-free, all you have to do is peel back the lid and serve.
Doggie Water 2 Go
Tel.: 877-860-5611
doggiewater2go.com/wholesale
---
FASHION ACCESSORIES
Handmade Keychains
Pichincha Spirit of Nature, Inc. brings the spirit, mysteries, and essence of the Southwest region to you and your customers through its many beautiful artisan made crafts and handmade jewelry. These beautiful geode and crystal keychains are all handmade and completely unique. Available in a wide range of colors and styles, the keychains are the perfect point-of-purchase product to add to any store.
Pichincha Spirit of Nature, Inc.
Tel.: 305-233-0280
pichinchagifts.com