Lightspeed, an organization that offers cloud-based technology for retailers and restaurateurs, is making groundbreaking advancements for small and medium-sized businesses with the next innovation in loyalty programs. The launch of their next phase in programs, Omni Loyalty, is coming soon this year and will allow retailers to build out their loyalty program to integrate their online shop with their brick-and-mortar store.
Helping Small Businesses Compete with Amazon
The benefits of Omni Loyalty include being able to use the same loyalty program, regardless of shopping online or in-store. Online loyalty programs are built directly into the cart and checkout function, and retailers can customize the format of the loyalty program earnings and redemption to suit their business. In addition, retailers will be able to communicate with their customers at multiple touch-points with a simple and unique text or beautifully branded email.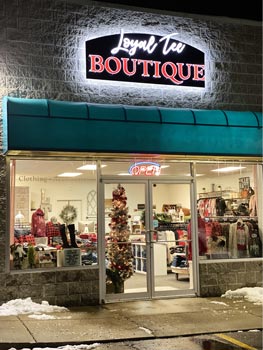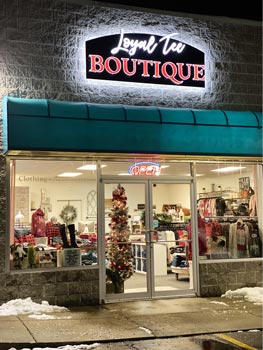 Select customers have already begun using the technology in a beta phase, including Loyal Tee Boutique in small-town Clio, Michigan, and this first group of retailers have already seen a positive impact on their business and customer base. Owner Tori Erickson opened her first brick-and-mortar shop 11 months ago and built a smart loyalty program with Omni Loyalty. The program not only increased sales so much that she's moving in to a second, larger retail space soon, the program also gave her insight into her customers that helps her strategize and out-perform her goals.
"Omni Loyalty has been pretty good so far," Erickson said. "I still have to dabble a little with the texting and templates, but customers who have had success with it love it. They can redeem points, shop from our website and not always have to come in-store. There are a lot of fun things with the online program."
Lightspeed Loyalty vs. Omni Loyalty
Lightspeed Loyalty was launched for American retailers in November of 2018. This program allows businesses to streamline their POS with loyalty programs, payments solutions, inventory management, and more, which has been instrumental in creating efficiencies for complex businesses.
Omni Loyalty simply builds on the loyalty program already installed and makes it better, creating seamless and personalized customer experiences. Customer service has always been a top priority for Erickson, and with Omni Loyalty, she's been able to build those relationships in-store and online just the same, while also rewarding loyal customers with free merch.
"We've always had an awesome connection with our customers, but now it's fun," Erickson said. "I'm a people-pleaser, and if a customer comes in and spends a lot of money, I like to give them a discount. Now with this loyalty program, I tease the discounts and they get excited and also get prizes at the end. Customers mention that they received a text and got excited and ended up spending more money than they planned with this system."
Prizes & Discounts Galore
According to HelloWorld's Loyalty Barometer Report, 61% of consumers say that surprising them with gifts just for being a customer is the most important way to interact with them, and Erickson is learning that about her current customers. Omni Loyalty makes it easy for buyers to earn points with every dollar they spend, and now they can redeem those points both online and in-store.
Erickson's first customer to use the Omni Loyalty program works a lot and doesn't always have time to come in-store. Since she's now able to use Omni Loyalty, she was able to redeem a $15 off coupon and spent over $300 in total. The customer received free shipping, saved money and she didn't even have to leave her home.
"I love the Lightspeed Loyalty program, it's been wonderful," Erickson said. "I use it in-store daily, and now with the omni channel addition, the online data system is going really well."