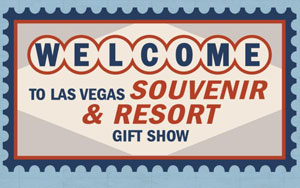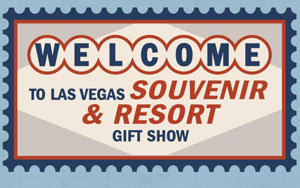 Developed to help sustain authentic Native American craftsmanship and make these works even more accessible to the retail souvenir marketplace, the Native American Pavilion will be an integral part of the October 2-5, 2019 Las Vegas Souvenir & Resort Gift Show at the Las Vegas Convention Center. Bringing together even more one-of-a-kind designs and other authentic American Indian artisan crafts, the pavilion will also feature daily cultural demonstrations as well as a silent auction benefiting the American Indian College Fund.
"We launched the Native American Pavilion three years ago in direct response to requests from our retail advisory board and other multi-store and cultural designation retailers seeking Native American designs," says Lisa Glosson, Vice President, Clarion UX Gift & Souvenir Portfolio. "It's been exciting to watch the pavilion grow each year as more and more retailers discover these incredibly talented artisans, learn the stories behind their unique designs and how these works can help set their stores apart."
The 2019 pavilion will showcase jewelry, food, apparel, artwork, music, health/beauty items and other artisan works from many tribes including Acoma, Apache, Casas Grandes, Cherokee, Creek, Hopi, Jemez, Laguna, Lakota, Mohawk, Navajo, San Ildefonso, Santa Clara, Santo Domingo, Sou' West Nove Metis, Tohono O'odham, Zuni and others.
In addition, Native American artisans can release products each day of the show. Among the Native American companies and artisans already confirmed for the 2019 pavilion include: Nuwati Herbals, Inc., First American Traders, Indian Touch of Gallup, Myth Maker, Shotridge Studios, Lawrence Vargas, Kachina House, R.L. Cox Company, Trickster Company, Bill & Traci Rabbit, Rio Grande Wholesale, Supersmith Inc., Sunwest Silver Co, Zuni Fetishes Direct, Shiprock Trading Post and others.
"Our pavilion is designed to be a showplace of both artisan products and Native American culture," adds April Holinek, Show Director, Las Vegas Souvenir & Resort Gift Show. "Attendees will be able to see artisans working on designs as well as musical performers and storytellers."
A special Networking Event & Silent Auction Benefiting the American Indian College Fund will be held on October 3rd from 3 – 5 pm in the pavilion. Attendees can enjoy refreshments, meet the artists and bid on fabulous auction items from the show's generous supporters. Bidding will begin at 9 a.m. on opening morning.
The Native American Pavilion joins other popular categories and top brands on the exhibition floor of the nation's largest souvenir show. Featuring more than 1,300 booths, the show roster includes every major souvenir/resort industry manufacturer as well as up-and-coming innovators in a wide range of categories including destination, resort and tourist merchandise, custom/logo resources, American-made designs, gourmet gifts, resort apparel, jewelry, fashion accessories, lake/lodge, coastal, ski-themed products and much more. The selection draws souvenir/resort retailers and top industry associations/buying groups from across the country as well as internationally.
Artisans and companies interested in learning more about attending as buyers or exhibit opportunities at the Native American Pavilion can contact Suzanne Montee at 623.282.8956.
Las Vegas Souvenir & Resort Gift Show
Wednesday, October 2 – Saturday, October 5, 2019
Las Vegas Convention Center, South Hall 3 & 4
Wednesday – Friday , 9 am – 5 pm; Saturday, 9 am – 2 pm
More information & pre-registration: www.lvsouvenirshow.com or 800.318.2238