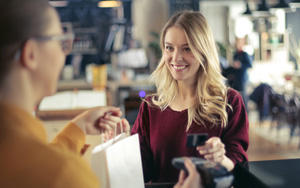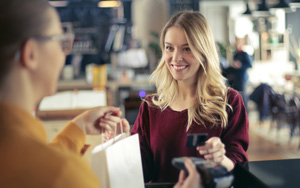 by Emma Sturgis
As you know, the business of retail is a competitive one. No longer is it enough to rent a storefront, fill it with goods, put an ad in the press and wait for the traffic to roll in. In today's retail market we need to be savvy when trying to appeal to a variety of customers. In this article, we'll take a look at four key ways you can start bringing more customers in and creating more sales.
Focus on Your Physical Storefront
Your physical storefront matters a lot more than you may think. Whether you're in a downtown business location or along a busy road in a strip mall, passers-by will decide within seconds if your shop looks like a place they want to enter.
Spend time on your window displays and fill them with your best selling items or new products that just came in. This is the first thing your customers will see, so keep only the best products up front. Make your storefront welcoming and simple, while also sending a solid message about who you are and what you do.
Pay Attention to Your Online Storefront
Almost 80% of people now do shopping online. It's no longer enough to have a website that just gives information on your brand, but you also need to be selling on it. Simple tools like Shopify and WooCommerce are great ways to start getting your inventory online so you can sell products 24 hours a day. If you've been putting off opening your online store, now is the time to get started.
Diversify Your Products
It's great to find a niche and fill it, but do you give customers the ability to buy things in your store they weren't expecting to find? For example, say you focus on women's clothing. How often do women come into your shop with their husbands or boyfriends? Instead of being bored while browsing around and looking at dresses, give him some options on item's he'd be interested in. If you sell toys, Tony Sourcing offers a variety of toys for all ages.
Offer Rewards
A simple rewards program will appeal to many customers and keep them coming back. It doesn't have to be complicated, either. Start off small, such as offering a 25% off coupon to brand new customers if they sign up for your email list. You'll earn a happy customer and build your marketing reach at the same time.
Bringing in new consumers isn't hard with these four simple steps. You can also get creative or ask your employees for new ideas and make it a group effort.