By Jessica Moretti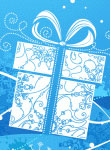 Hosting a Holiday Open House is one of the most exciting ways to draw shoppers into your store, both for you and your guests. The experience helps to create and nurture valuable relationships between your business and the people in your community. The lively atmosphere, delicious treats and the fun and laughter are all necessary components to a successful event. While party planning generally focuses solely on the theme, entertainment, and refreshments for the events, one aspect often is overlooked: your promotion plan.
If your promotion plan does not extend beyond a single invitation, you are doing it wrong. Your customers are presented with information nearly non-stop throughout their day, and it takes a concentrated effort to break through that noise and grab their attention. Following are five easy steps to add to your party plan that will turn your open house into a full one.
Tease
Everyone loves being in suspense. The mystery and anticipation generates a certain excitement that you cannot get any other way. Use this to your advantage. At least a month before your event, start teasing your customers through social media, email and in-store about your upcoming event with coy messages like, "Something big is happening at our store! Anyone curious?"
Grow your email list by prompting your customers to share their email with you by asking, "Want to join our emailing list? You will be the first to know about a super secret event we are planning!" The more engaged your customers are at the time you invite them to your event, the more receptive they will be, so start early.
Invite
Once you are ready to officially invite your shoppers to your event, take a fully integrated approach to maximize attendance. Use each one of your communication channels to spread the word. First, start by creating a Facebook event page. Add the need-to-know details, along with a storefront photo and your address. Do not just create this page and forget about it. You should use it to post updates and generate excitement.
Next, add the announcement to your website. Display an invitation on your homepage with graphic elements that link to your events page on your website where guests can RSVP. If you do not have RSVP capabilities on your website, link to your Facebook event page instead.
Then, send an email invitation that includes the details, and a button in your email that links back to your events page to RSVP. Why link to the events page on your website and not your Facebook page? Because you want to take every opportunity to drive traffic to your website.  Not only will your customers be able to RSVP to your event, but they will also be more inclined to check out the rest of your website. Finally, send a confirmation email with a link to your Facebook events page to anyone who RSVP'd from your website. Let them know that they can get updates and information, and share their excitement with others on the Facebook page.
After the digital invitations are underway, you should turn your attention to the traditional means of event promotion. This will give you the fully integrated approach. Send postcards through snail mail; display posters throughout your store, and ask your neighboring businesses to put them up as well; utilize bag inserts; and send a press release to your local news outlets. Be sure in all of these communication pieces to provide a link to your website for more information.
Remind
Even with an integrated approach, it is possible for customers to forget about your event. A few friendly reminders can make a significant impact on your attendance. Use your Facebook events page to generate excitement, teasing again to create suspense. Post reminders and updates to keep your audience engaged. Then two days before the event, send an email update to all who RSVP'd with the final details, and another to customers who have not confirmed their attendance, as one last chance for them to join in the fun.
Update
Despite how easy this step actually is, sometimes it can be the most challenging. During your event, posting pictures and sharing updates on social media is important. It gives the people who were unable to attend a way to participate in the fun, and may even entice some folks to head over and join in before it's over. It also captures the memories and fun for all attendees to relive again and again. But most importantly, it helps you gain exposure in your community.
Wrap up
Often overlooked after a party is the wrap up. So much goes into planning an event that once it is over, you probably can't wait to put your feet up and rest. Do it! You deserve it, but don't forget to follow up in a day or so of the event. Send an email to thank those who attended, and include a coupon or special gift for their next visit. Post a photo album to Facebook and encourage everyone to tag themselves in the photos. This will allow you to continue the fun and carry on the conversation long after the event has ended. The best way to increase attendance for your next event is by making your last event the talk of the town.
If you'd like more tips on event planning, visit SnapRetail's Resource Center to download The Ultimate Event Marketing Success Kit.