By Crystal Wells, product marketing manager, Vendio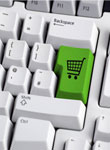 Creating, managing and operating an online business can present challenges. Fortunately, there are countless solutions, including eCommerce platforms designed to help you grow sales and drive the success of your business. There is a common misconception that you need to grow your business to a certain level before investing in technology that will help automate business processes. Actually, the opposite is true. You need to automate your business in order to grow.
The following are nine important areas to consider when reviewing online platforms:
Can the service manage inventory across sales channels like eBay, Amazon and your Website?
It is important to the growth of your business to eliminate repetitive tasks that come with selling inventory across channels like eBay, Amazon and your online store. For instance, selling the same item across channels and tracking quantities automatically saves time creating listings and managing inventory. If this is not automated, you will be stuck managing inventory with spreadsheets and updating your counts manually.
Is the platform PCI compliant?
It is essential that your eCommerce platform be PCI compliant. The Payment Card Industry Data Security Standard (PCI DSS) is a proprietary information security standard for organizations that handle cardholder information for the major debit and credit cards. You will want your buyers to be secure in the knowledge that their information is safe.
Does the service have predictable pricing?
Companies that charge based on bandwidth, usage or transactions can end up costing you more in overage fees, or can inhibit your growth by forcing you to ratchet your business down to avoid overages. Unpredictable pricing can especially hurt your business during the holiday season, when shopping is dramatically increased.
Is the pricing reasonable?
Some eCommerce platforms target high-volume retailers with an established customer base and revenue flow. The entry cost for these services can be very high, and may require an annual contract. Thoroughly evaluate the costs, including your time to implement and learn the software. Make sure that the service you choose is affordable now, and can scale as you grow.
Are there transaction or success fees?
There are pros and cons to transaction-based pricing. In this model, the amount you pay is usually based on the aggregate selling prices of your items over a month. If you are selling a few lower-priced items each month, transaction-based pricing can be less expensive than a monthly subscription. On the other hand, if you sell high-ticket items or plan to grow your business, it can be more expensive. Make sure you have a good idea of your projected gross monthly sales, in order to determine if this model can work for your business. Be sure the costs are built into your pricing.
Is there a contract?
Before you sign an annual contract, be aware that this can restrict your opportunities to move to a different platform. If you are in a situation where you need to sign a contract, it is always best to have an attorney review it first. You should also take ample time to make sure that the platform is the best choice for your business.
Is there a free trial?
A trial period lets you use the platform before you commit. This is helpful, as there may be features you will not know you need until you begin working with a provider. Some workflows may not fit your business needs, or you may find that the service is too difficult or time consuming to use.
What do they offer for customer service?
Customer service is a critical component that is often overlooked when choosing a platform. Many platforms offer email support only, or require payment for a setup call, which is when you need service most. Make sure you will get the support you need without going way over budget.
How easy is it to set up?
Typically, ease of getting set up is determined by your business requirements. For example, if you want a custom website, you will need to factor in the time to develop and design your site. A big part of the setup is getting your inventory data into the system, so look for an import feature. You will save a lot of time if you do not have to manually enter each item.
Every business is different, and you should have a list of requirements before you shop for an eCommerce platform. Make sure you define where, what and how you want to sell, so you can find a platform that supports your needs. Available eCommerce platforms range from free, bare-bones systems to expensive solutions with all the bells and whistles. Know what you need before you start shopping, and look for the features and benefits that can help your business grow and prosper.