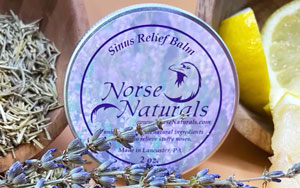 This husband and wife duo was determined to make beard oil with safe, all-natural ingredients. Once they developed a formula that worked and one that all of their friends and family loved, they decided to start a business and create other natural products to help users look and feel their best. Now, retailers everywhere can offer these unique and effective products for their own customers to enjoy.
Outstanding Quality
About 20 years ago, Norse Naturals began with their all-natural beard oil. Today, the brand offers beard wash, candles, deodorant, salves, lip and body scrubs, bug spray, soap and bath products, moisturizers, hand sanitizer, essential oil rollers, lip balms, pet merchandise, and other items to keep beards soft, smelling fresh, and looking great. Currently, the company's best-selling merchandise are their beard products.
Upholding Tradition
From oils and balms to washes, Norse Naturals' beard products will have retailers selling out fast, especially during the holiday season. All beard oils are infused with Jojoba oil, Olive oil, Vitamin E, and a blend of essential oils to keep hair smooth and growing thick. They come in a wide variety of scents, including Fenrir's Fir, Mynta, Citrus Blanda, Rísa, Nytt Upphaf, and Lagom. Many of the companies' fragrances come from Old Norse language, holding true to the owners' ancestral heritage. Just as the Yggdrasil in their logo has roots, Norse Naturals' roots also run deep.
To view more of what this brand has to offer, visit their website at www.norsenaturals.com.
Norse Naturals
929 E Main Street #165
Mount Joy, PA 17552
Tel.: 717-601-2288