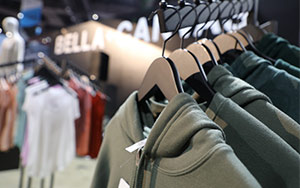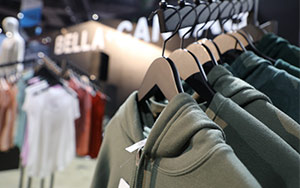 Impressions Expo Fort Worth is the premier expo and conference dedicated to the decorated apparel industry. Taking place September 10-12, 2021, at the Fort Worth Convention Center in Fort Worth, Texas, retailers can browse through different categories including blank apparel, embroidery, screen and digital printing, sublimation, and many others.
Source New Suppliers on the Show Floor
Buyers can meet face-to-face with top exhibitors and leading experts on the show floor at Impressions Expo Fort Worth. In-person trade events allow retailers to see, touch, and experience cutting-edge products and services through live demonstrations and discussions with sellers. Whether you are looking to source new suppliers or meet up with companies you currently work with, this is the trade show for you.
Grow Your Knowledge Through Conferences
On top of finding all new products, buyers who come to Impressions Expo Fort Worth can take part and experience show floor events including Shop Talk and On-site Learning. They have over 30 seminars and hand-on workshops featured at the show, which discuss screen printing, direct-to-garment (DTG), embroidery, digital decorating, how to market your business and maximize ROI, and so much more. Retailers can visit the Conference section on their website to view all of the seminars and workshops available.
Network with Other Industry Professionals
Thousands of businesses attend Impressions Expo from all different areas of the decorated apparel industry. While attending one of the events and seminars on the show floor, buyers can ask questions and receive the best tips to increase their business from the sources themselves. There will also be a Happy Hour in the Shop Talk booth, so be sure to stop by and network with industry peers.
New products, services, and relationships are invaluable when it comes to the decorated apparel industry. Trends are constantly changing and evolving in this business, and what is on the horizon may change the face of the industry. It can be overwhelming, but it does not have to be. Impressions Expo Fort Worth 2021 has the solution. Visit their website at www.impressionsexpo.com/fortworth to sign up for their September event.
Impressions Expo Fort Worth
September 10-12, 2021
Fort Worth Convention Center
1201 Houston Street
Fort Worth, Texas 76102
Tel.: 817-392-6338